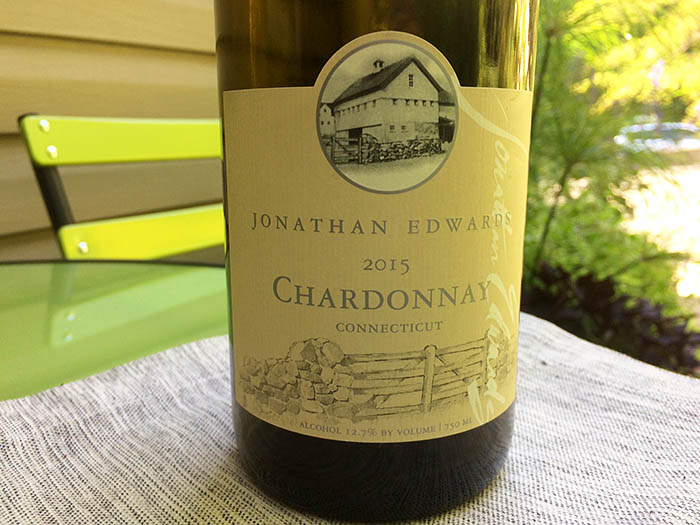 We like the flinty yet rich quality of the European-style Jonathan Edwards 2015 Chardonnay, made at the Jonathan Edwards Winery in North Stonington, Ct. It's a great sipper for fish, shellfish, chicken and light pasta.
You'll find it for $23-$25 per bottle.
• ON-DEMAND: Listen to Faith and the gang describe this wine. •
The butter notes in the wine paired well with the buttery omelet we ate during our pre-show meal. The wine ages 7 months in French barrels. Alex Province made special note of its crispness, and Faith detected a slight, minerality.
You can order a bottle online directly from the winery, or better still, grab some friends, get in the car, and head over to visit the winery in person. There's nothing like enjoying a glass where the magic happens.