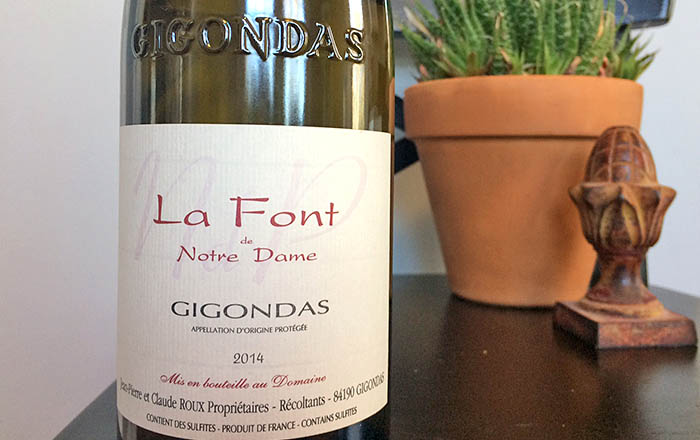 La Font de Notre Dame 2014 Gigondas from the picturesque south of France is a big, warm-your-bones red wine that's ideal with roasted leg of lamb, steak, braised short ribs with polenta, beef stew, and cassoulet. Alex Province imagines it with lamb chops cooked over fire.
You'll find this wine in our region going for $28-$30, which makes it the ultimate host gift, in our books.
• ON-DEMAND: Listen to Faith and the gang describe this wine and the region where it's grown. •
There's a beefiness to the wine—though there's a velvetiness to it too, making it elegant. There's structure, lots of body, and a sturdiness that makes it substantial. It's a special wine you'll want to celebrate with.
This Gigondas gets even better once you give it a little air. Decant it (DON'T let that phrase make you nervous). All we're talking about here is pouring the wine into a pitcher—any pitcher—it could be glass or clay, fancy or not. The air softens the wine and enhances its big, bold flavors.
Call your wine shop ahead; if they don't have this on the shelf, ask the staff to order it for you.