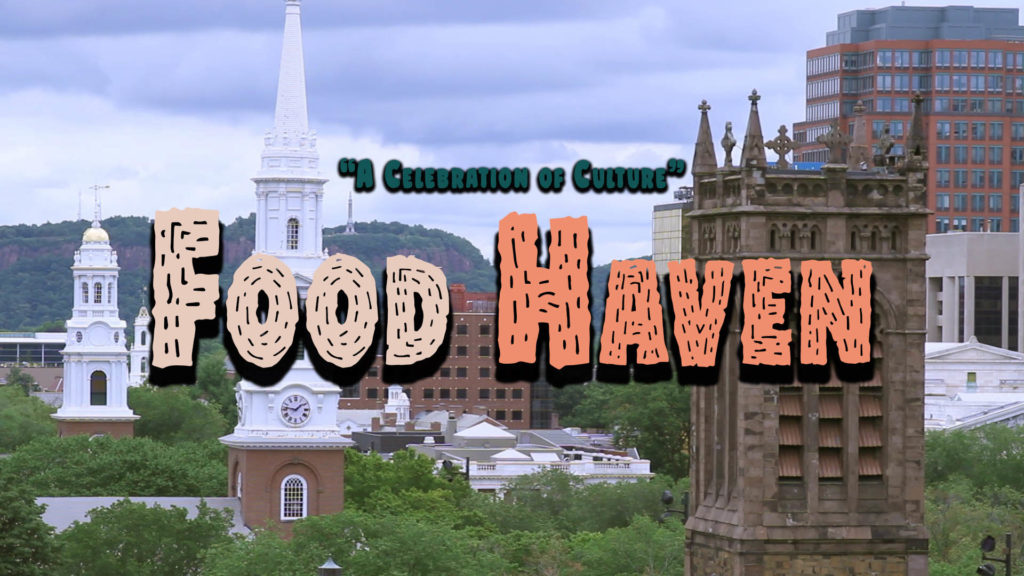 Warning: We're about to talk about a movie that will make you very, very hungry. Connecticut filmmaker Jim O'Connor joined us in-studio with a sneak peek of his documentary for food lovers, Food Haven. Food Haven celebrates the restaurants, restaurateurs, farmers' markets, food trucks, and artisans that make New Haven such a great place to live, work, and eat.
ON-DEMAND: Listen to Faith and the gang discuss the film and New Haven's food scene with Jim.
Indeed, New Haven is one of the state's undisputed food hubs. What makes it so special? Jim says it's the locals. It's the community. It's the family-run restaurants where everyone from the bus boys and dishwashers on up feel valued and invested in the success of the business. And it's a tough business, for sure. But in this movie, you're not going to see that part of it. All you'll see is the pure joy of the documentary's participants, from chefs to man-on-the-street eaters (literally, at one point, Jason Sobocinski, John Brennan, and Bun Lai start handing out slices of pizza to guys on the street). You'd be crazy not to take a slice.
You'll find snippets from these New Haven gems in the film: Miya's Sushi, Zinc/Kitchen Zinc, Caseus Fromagerie/Grilled Cheese Truck, Ordinary, Geronimo Southwestern Grill, Union League Café, The Coffee Pedaler, 116 Crown, Claire's Corner Copia, L'Orcio, Thali, Tripletas & More Food Truck, Olea, Elm City Social, Partner's Café, Da Legna Pizza, Bar, Pepe's Apizza, Sally's Apizza, Modern Apizza, Louis Lunch, (Long Wharf food trucks). Did your favorite New Haven eatery make the cut?
Food Haven is premiering at the New Haven International Film Festival May 5, 2017 at Gateway Community College in New Haven. It will be part of a Triple Feature during the festival; the schedule is as follows. . .
6:45pm – Doors Open – Red Carpet Food Haven
7:05pm – Risky Business (Short film)
7:21pm – The End Of Sushi (Short Film)
7:47pm – Food Haven (Feature)
8:57pm – Q&A with Director Jim O'Connor of "Food Haven" and others.
There will be multiple parties at restaurants featured in "Food Haven" after the showing. Tickets for the day are $15.00 and tickets to the three 7:00pm films are $10.00. Get your tickets now on the festival's eventbrite page.
Food Haven will be showing at the New Haven Documentary Film Festival June 8 and there will be an event at Elm City Cycling in celebration of the film. (Foodie bike tour!)
The film has also been accepted in Film Fest 52.
For updates and info about Food Haven, check out the Food Haven page on Facebook.  or visit the movie's website.
— Robyn Doyon-Aitken
Senior Producer