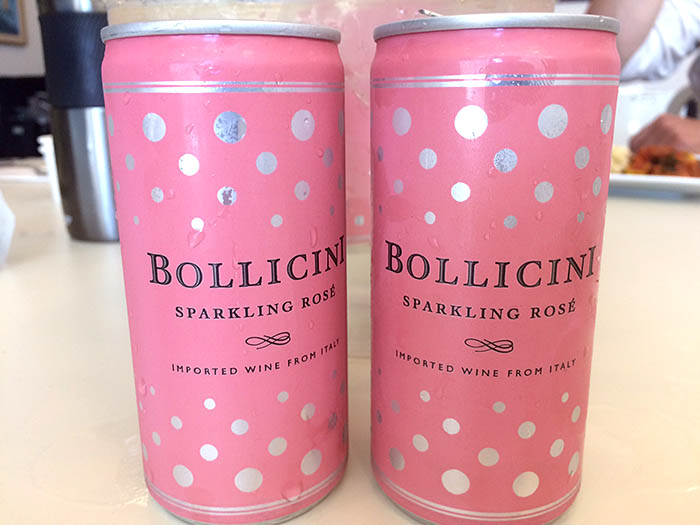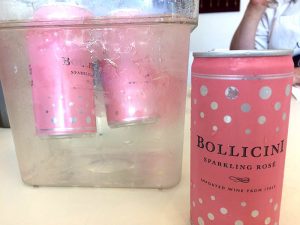 Your picnics and ice-filled coolers will never be the same. Bring along these refreshing cans of Italian sparkling rosé by Bollicini. Four slender pink cans come in an $11 pack. We loved their celebratory look and light flavor. You can find a brut sparkler in a blue can, but Faith's guess is that you won't find much difference between the brut and rosé, because the rosé is quite dry and not the least bit floral.
• ON-DEMAND: Listen to Faith and the gang have a blast drinking this rosé. •
Call your wine store ahead and tell them the distributor of Bollicini is Slocum & Sons.