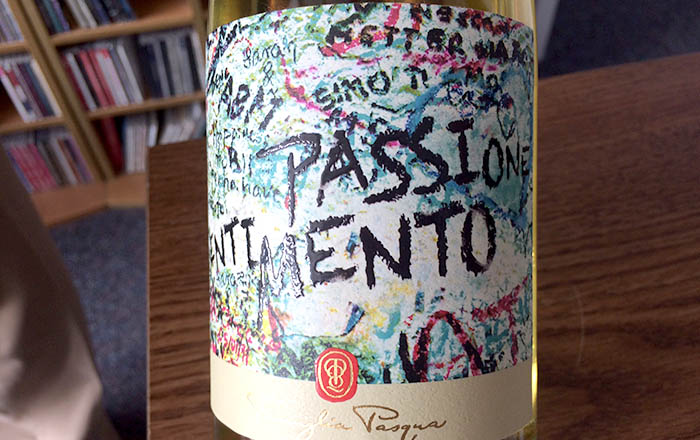 In Italy, expensive Amarone is made of red grapes that have dried for ages, making it raisiny and dense, the perfect red wine for hearty red sauces and braised meats. Now, here's an affordable white wine, whose makers use the same drying technique to produce a white wine with clarity and freshness, yet intense backbone, and, yes, it's a match with grilled meats. I'm talking about Senior Contributor Mark Raymond's offering, Pasqua Romeo & Juliet Bianco 2015. It's quite delicious and complex, and at $15 a bottle, a value.
Mark calls it luscious and refreshing. The acidity is bright, which means the wine is crisp and lively on the palate.
ON-DEMAND: Listen to Faith and the gang describe this wine.
It's from the Veneto region of Italy and features a single grape, the Garganega.
Call ahead to your wine store and tell them the distributor for our region is Worldwide Wines. If its not on the shelves, a good wine store should have it for you within 1-2 days.
— FM