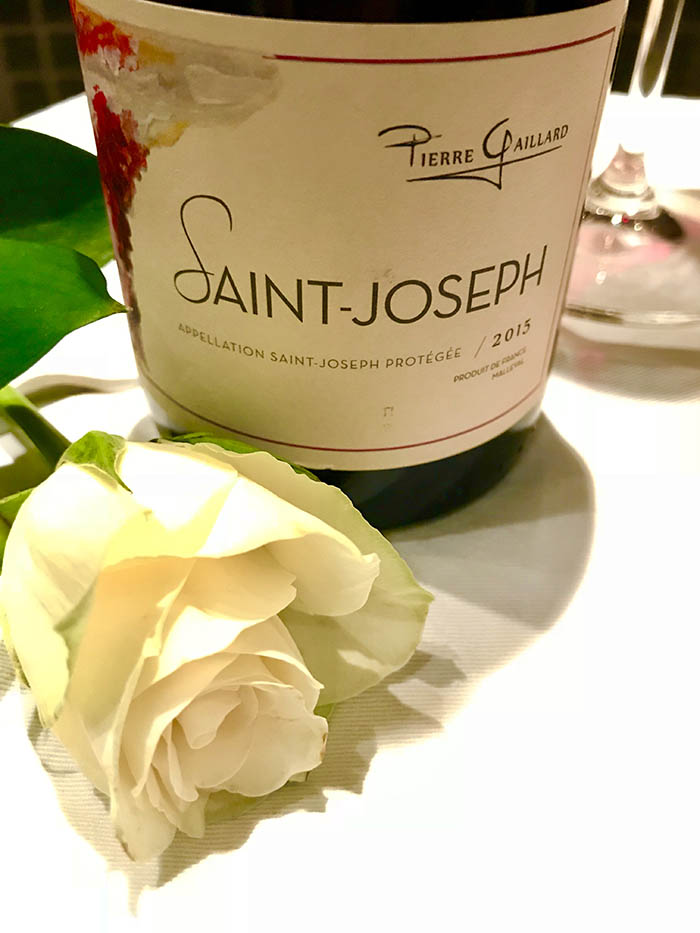 100% Syrah grapes from the northern part of the Rhone region in France make the Pierre Gaillard Saint Joseph 2015 a full-bodied, big, bold red wine you'll be proud to give as a gift.
• ON-DEMAND: Listen to Faith and the gang describe this wine. •
There are no machines doing the work here; the vines growing on this vineyard are so steep, the grapes can only be picked by hand. And only the best grapes are selected. Before fermentation, flavor is extracted from the grapes for several days. They macerate. Then, into French barrels this "red liquid gold," as Faith calls it, goes. The wine is velvety and stays beautiful sip after sip; no falling flat after the first few sips, here.
The selectiveness and hand-harvesting come at a price. You'll find this wine going for anywhere from $38 to $40 in stores.
Red sauce excepted, Pierre Gaillard's red goes with everything. Any roasted meat: Beef Bourguignon, beef tenderloin. Lamb is a classic pairing with syrah, and polenta would be fabulous, too.
Call your wine shop ahead and ask the staff to order Pierre Gaillard's red from Saint Joseph, the vintage is 2015. The distributor is Winebow.
Photo by Alex Province