Podcast: Play in new window | Download (Duration: 1:00 — 1.1MB) | Embed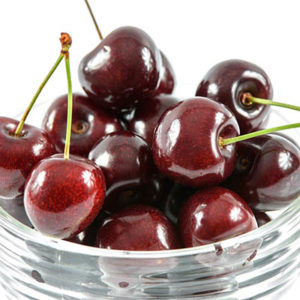 Fuel yourself once with a morning cherry bomb smoothie and you'll want one every day. My version is inspired by Dr. Mark Hyman of the Cleveland Clinic, from his book, Eat Fat, Get Thin. In a blender I combine 2 cups of almond milk, a cup of frozen pitted sweet cherries, and a dash of ground cinnamon, nutmeg and ginger. Whirl it up with a little vanilla and a tablespoon of coconut butter. 490 calories and a delicious way to jump-start your day.
ON-DEMAND: Listen to Faith describe this smoothie on The Faith Middleton Food Schmooze®.