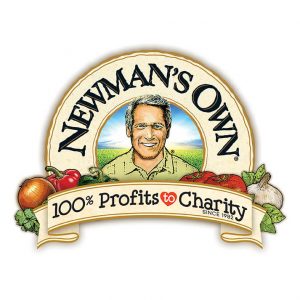 We're coming to you from Newman's Own in Westport, CT, where we talk to the kid chefs who won Newman's Own Super Snack Challenge and talk to chef Michel Nischan of Wholesome Wave about the future of farming (it's vertical!). Plus, we sip two food-friendly $10 Napa-style wines, a Chardonnay and a Cabernet, and talk to Newman's Own President and CEO Bob Forrester about the legacy of Paul Newman and the company's truly unique approach to business. It's an uplifting hour of food, wine, and friendship!
Aired: May 3, 2018
CONTRIBUTORS AND GUESTS:
• Chris Prosperi — chef/owner, Métro Bis in Simsbury, Conn.
• Mark Raymond — wine expert
• Robyn Doyon-Aitken — senior producer
• Michel Nischan — CEO of Wholesome Wave
• Lucas Hobbs, Naimah Muhammed, and Kingston Brooks — winners of the Newman's Own Super Snack Challenge
• Mike McGrath — Newman's Own wine expert
• Bob Forrester — President and CEO, Newman's Own Foundation and Co-Chairman, Newman's Own, Inc.
Special thanks to Jan Schaefer who facilitated our visit.
MUSIC:
• "Sit Next to Me," Foster The People
• "Raindrops Keep Fallin' on My Head," B.J. Thomas
• "Center Stage," Capital Cities
• "Ninety-Nine and a Half," Wilson Pickett
• "Everybody Eats When They Come to My House," Cab Calloway
Disclosure: Newman's Own Foundation is an underwriter with WNPR, NPR, and other public radio stations.