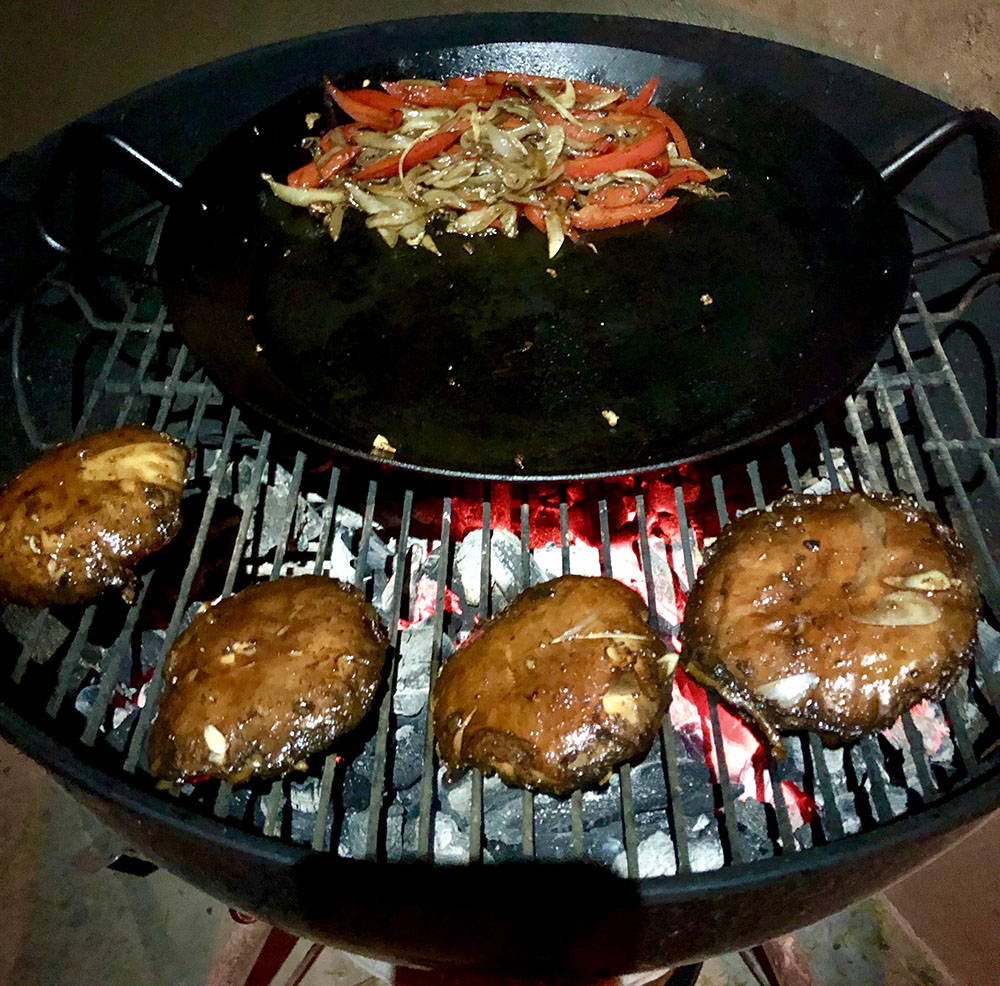 When Alex Province grills up his meatless Portobello burgers, he thinks about the essence of chorizo. How to capture that in a meatless burger? He relies on the flavors that feel most "meaty" (and Spanish) to him, like cumin and paprika. And of course, because every burger is better with cheese, Alex melts Manchego slices over the grilled mushrooms.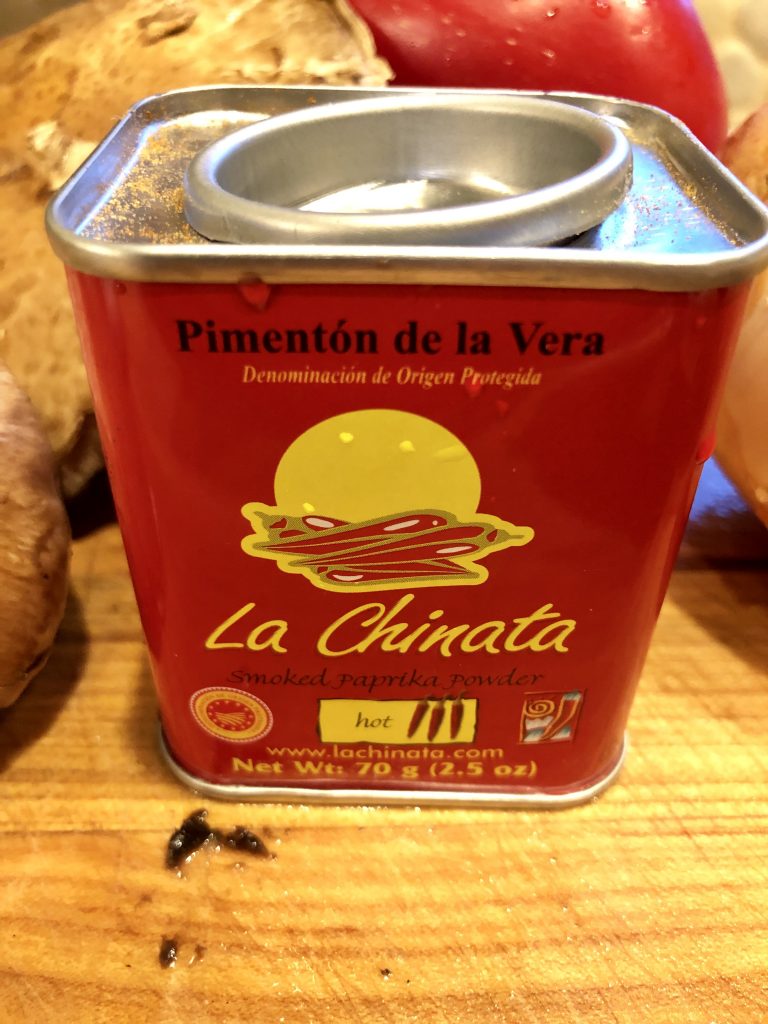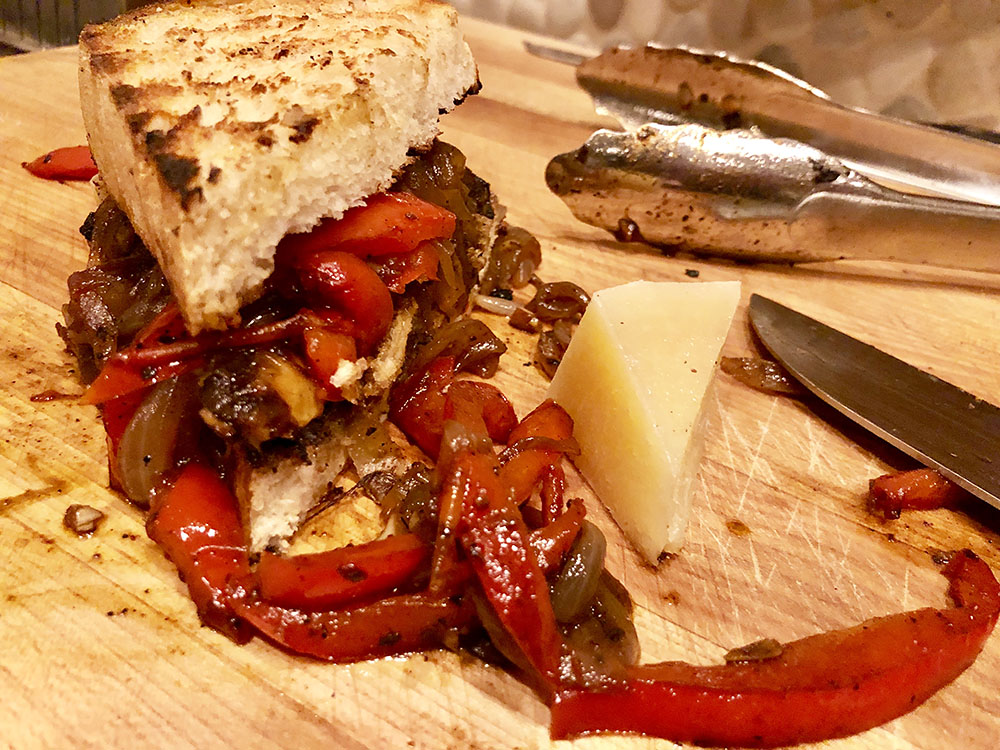 Clean the mushrooms and add them to a large bowl. Add 3 cloves finely minced garlic, the cumin, paprika, salt and pepper, a drizzle olive oil, and toss to coat.

Add olive oil to a sauté pan and cook the onion and pepper until very soft; season with salt and pepper.

Grill the mushrooms until cooked through and nicely browned.

Toast 4 large slices of bread on grill; once charred, remove and rub all sides with a whole garlic clove.

Assemble burgers by placing 2 mushrooms on two slices of bread, followed by slices of the Manchego cheese, top with onion and peppers, and finally top with remaining toast slices. Cut each burger in half on a diagonal.