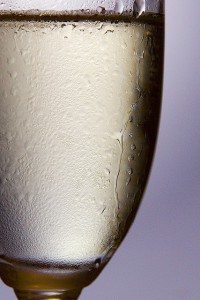 Now here is one of the most refreshing drinks, surprisingly easy considering that it was created by Metro Bis bartender Ryan Pelletier. When chef Chris Prosperi asked him at midnight to come up with something, Ryan created this out of the air in three minutes. Dude! You have talent!

Combine all ingredients in a mixing glass or martini shaker.

Add ice. Stir to chill, but be careful not to stir so much you remove the bubbles. Strain into a cocktail glass, chilled if possible.