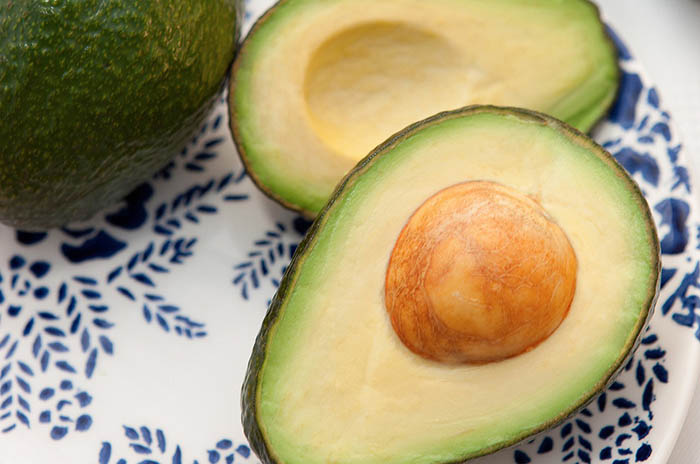 If Avocado Toast isn't in your weekly routine, this recipe will change that. Nothing beats this classic toast. Start with a silky avocado, chockfull of heart- and brain-healthy fats, and dress it with extra-virgin olive oil (or another heart/brain favorite like flaxseed oil) and a pinch of pink salt and chili pepper flakes to taste.
My personal neuro-nutritional touch is to replace commercial bread with Ezekiel bread. Ezekiel bread is prepared using traditional methods of soaking, sprouting, and baking that have been in existence for centuries. It contains several different types of sprouted grains and legumes, typically wheat, millet, barley, spelt, soybeans, and lentils. Since it is completely preservative-free, Ezekiel bread is best kept frozen. Since it is also completely free of added sugars, this bread provides a good amount of brain-healthy glucose without a heavy glycemic load.
— Lisa Mosconi, PhD, INHC
• ON-DEMAND: Listen to Faith talk to Dr. Mosconi about the foods we should eat for optimum brain health during a special Faith Middleton Food Schmooze® pledge drive show. Get your copy of Brain Food and support Connecticut Public Radio at the same time. •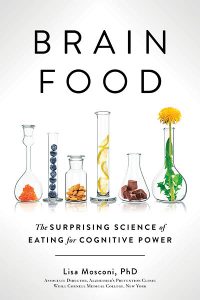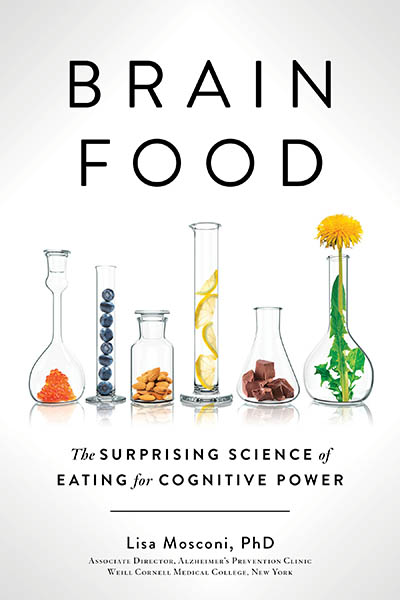 Recipe excerpted from Brain Food: The Surprising Science of Eating for Cognitive Power by Lisa Mosconi, PhD, INHC, published by Avery, an imprint of Penguin Random House LLC © 2018 by Lisa Mosconi.

Cut the avocado in half, remove the pit, and scoop the flesh into a bowl. Add the lemon juice and sea salt to taste. Mash the ingredients together with a fork, keeping the texture slightly chunky.

Spread the mash onto each piece of toast and garnish with some chili flakes and a drizzle of extra-virgin olive oil. (If you prefer your avocado sliced instead of mashed, sprinkle on your toppings.)