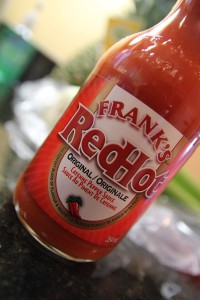 We love anything "buffalo" and Brian comes up with amazing ideas.

In a large bowl combine the ground chicken , hot sauce, chopped celery, scallions and blue cheese.

Divide the mixture into 8 balls and then form into patties. Place each patty on a lined cookie sheet and place into a pre-heated 400 degree oven for 10-12 minutes or until full cooked. Serve on a toasted roll with shredded lettuce and slice red onion.