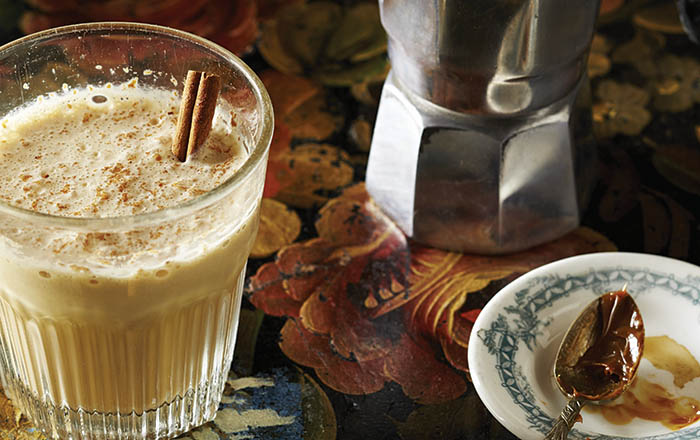 This recipe combines two of Cuba's most beloved ingredients, coffee and rum, in a cinnamon-spiked drink perfect to kick off a lazy summer afternoon.
— Dan Goldberg, Andrea Kuhn, and Jody Eddy
• ON-DEMAND: Listen to Faith and Dan discuss this recipe on the Faith Middleton Food Schmooze®. •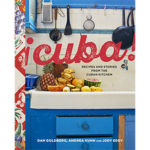 Reprinted with permission from ¡Cuba!, by Dan Goldberg and Andrea Kuhn, copyright ©2016, published by Ten Speed Press, an imprint of Penguin Random House LLC. Photography copyright ©2016 by Dan Goldberg.

Combine all of the ingredients except the cinnamon in a blender and blend until frothy. Garnish with grated cinnamon.
Café Cubano
Makes 3 Shots or 1/3 Cup
Prepare the espresso in a six-serving stove-top espresso maker or French press. Pour the first draw of the espresso over the sugar (just enough to wet it). While the rest of the espresso is brewing, whip the sugar and espresso with a spoon or small whisk until it becomes foamy and lightens in color. Mix in the rest of the espresso, letting the foam rise. Pour into espresso cups and serve immediately.