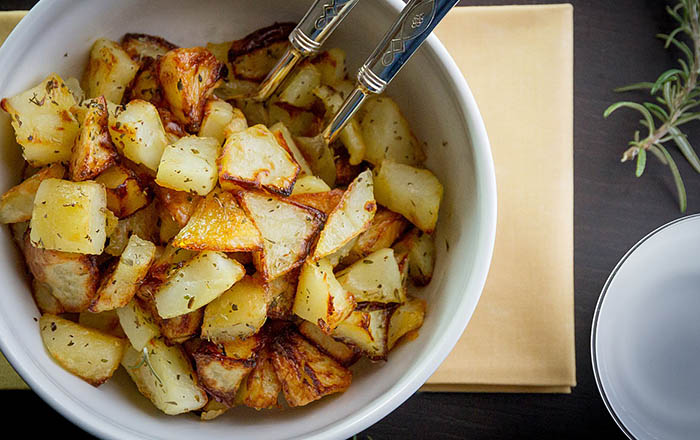 I believe it to be more fact than opinion that perfectly roasted potatoes— golden brown, crispy yet somehow also creamy— are supreme. Making decent and even good roasted potatoes isn't difficult. After all, it's as simple as cutting up some potatoes, tossing them in oil and salt, then roasting them in a hot oven until golden. But making seriously delicious roasted potatoes requires one extra step that makes all the difference. The secret is boiling the potatoes in water that has been laced with baking soda before roasting them, which gives them unbelievably fluffy interiors. The baking soda bath breaks down the potato's pectin and draws the starch to the surface, which promotes browning and the satisfying crispiness that only a perfectly roasted potato can deliver. I like the flavor of Yukon gold, but feel free to substitute another potato variety.
— Suzy Scherr
• ON-DEMAND: Listen to Faith and Suzy talk about this recipe as well as many other clever uses for baking soda you may have never thought of. •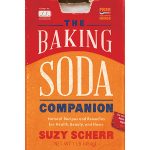 Excerpted from The Baking Soda Companion © 2018 Suzy Scherr. Published by The Countryman Press, a division of W.W. Norton & Company.
Photo: Pixabay.com

Place a large sheet pan in a cold oven, then preheat the oven to 500°F.

In a large pot, bring 8 cups water to boil. Add potatoes, salt, and baking soda. Return the pot to a boil, then reduce heat to simmer. Cook the potatoes for 5 minutes.

Drain the potatoes in a colander and shake vigorously to roughen edges. Transfer potatoes to a large bowl and toss with 1 tablespoon olive oil and pepper. Working quickly, carefully remove the sheet pan from the oven and pour the remaining 1 tablespoon oil onto the surface. Arrange the potatoes on the sheet in an even layer.

Bake until potatoes are crisp and skins are deep golden brown, about 20 to 25 minutes, stirring halfway through roasting.

Let cool on sheet for 5 minutes and serve.