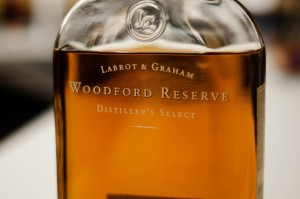 From Faith: The one thing our contributor Anthony DeSerio knows is that I adore bourbon, but he made my eyes and taste buds pop when he recommended the New York Sour. My eyes popped because this classic velvety cocktail combines bourbon with… red wine! It's absolutely delicious.
The stealth ingredient in this drink is egg white, which you don't have to use, but it is responsible for that velvet feel in the mouth, so up to you. As always, we encourage you to read a food or drink recipe through before beginning to make it.
Note: Anthony DeSerio is a frequent contributor to the show and a Connecticut bartender.

To make simple syrup use one part sugar and stir into one part simmering water. When dissolved, let it cool. It can be stored in a container in the fridge for three weeks. It's the way to go with iced tea.

Combine all ingredients except the wine in a mixing glass or shaker. Shake vigorously and strain into an ice-filled glass. Slowly pour the red wine of your choice over the top and enjoy.