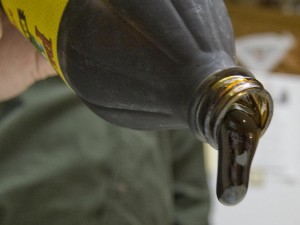 Transplanted Texan Lisa Fain grew up in a family that counted making their own breakfast sausage a time-honored tradition. Borrowing on this tradition, and understanding that most of us aren't out back raising hogs, Lisa created this recipe, working until she knew her grandpa would be proud.
This sausage is simple because it's uncured, yet includes a combo of knock-out flavors, perfect with eggs, pancakes, French toast, or waffles. How proud will you be when you mention at brunch that your sausage is homemade?

Stir together the port, bacon, molasses, smoked paprika, brown sugar, salt, sage, and black pepper until well combined.

Heat up a skillet over medium heat and cook a small spoonful of the sausage for a couple of minutes on each side. Taste and adjust the seasonings, if necessary.

Once you're satisfied with the flavor balance, refrigerate the mixture for an hour for the flavors to come together. To cook the sausage, form it into 2-inch-wide, ¼-inch-thick patties and fry over medium-high heat until both sides are brown and crisp, 5 minutes per side.

The sausage will keep in the refrigerator for a week uncooked, and it can also be frozen uncooked for 3 months.