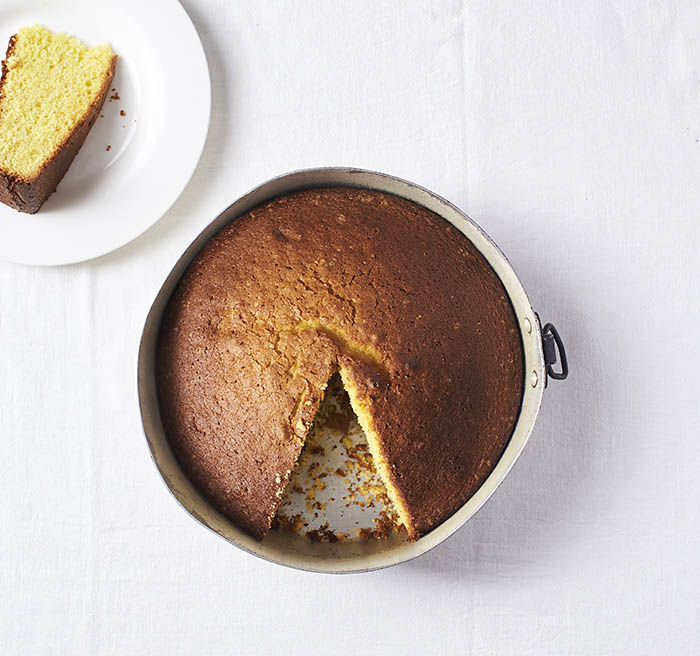 Torta Di Capezzana
When you are introduced to Contessa Beatrice Contini Bonacossi of Tenuta di Capezzana, she asks that you called her Bea. Down-to-earth Bea travels the world representing her family's olive oil and wines. At home, she frequently bakes bread using years-old yeast starter as well as this light olive oil cake. It can be served alone or accompanied by pears poached in red wine or brandy-soaked cherries or prunes. Bea insists that the success of the cake depends on using a top-quality olive oil and I don't disagree!
— Rolando Beramendi
ON-DEMAND: Listen to Faith and Rolando discuss this recipe, as well as others from the book.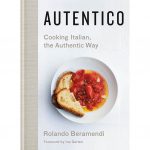 Excerpted from Autentico: Cooking Italian the Authentic Way by Rolando Beramendi. Published by St. Martin's Griffin. © 2017 Rolando Beramendi. Photographs © 2017 Laurie Frankel.

Preheat oven to 325°F (165°C).

Line a 9 x 13-inch baking pan with parchment paper and butter and flour the paper and sides of the pan.

In a medium bowl, whisk together the flour, baking powder, baking soda, and salt. Set aside. In a large bowl, whisk together the eggs and honey until combined and frothy. Add the olive oil, milk, and orange zest and whisk well to combine. Switch to a spatula and fold the dry mixture into the wet, stirring just until combined.

Pour the batter into the prepared pan and bake until a toothpick inserted into the center comes out clean, 35 to 40 minutes. Transfer the pan to a wire rack and let cool completely. Run a butter knife around the sides of the pan and invert the cake onto a serving platter. Cut into 3 x 3-inch squares with a knife, dust with confectioners' sugar, and serve with orange slices, if desired.