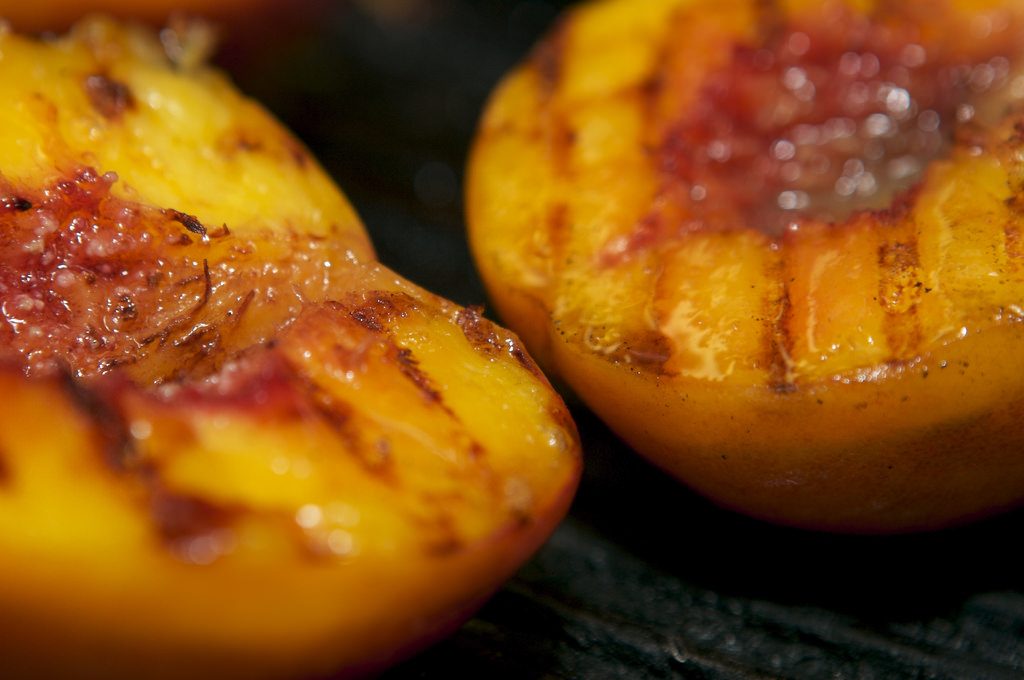 One of Faith's favorite summer desserts happens to be easy as pie (no. . .easier! way easier!).
• ON-DEMAND: Listen to Faith describe how she makes this peach of a dish. •
Photo: Garrison Gunter/Flickr, creative commons

Set the outdoor gas grill on low heat. Chop and toast pecans in a toaster oven, watching carefully not to burn them. Set them aside.

In a saucepan, add the bourbon, butter, brown sugar, lemon juice and water. Stir and let it boil softly on the stovetop for about a minute, until the sugar is dissolved and the alcohol has burned off. Turn the heat to simmer and let it softly bubble for about 5 minutes. Place the peach halves in a baking dish and pour the syrup over them, using a pastry brush to paint the glaze on evenly. Let them sit covered in the glaze at room temperature for 30 minutes.

Using tongs, place the peach halves on the grill, cut side down, and cook them for five minutes or until they caramelize but don't burn. Flip them over and cook the reverse side for five minutes, or until they soften and brown. Serve each person two halves on a scoop of ice cream and sprinkle on toasted pecans.