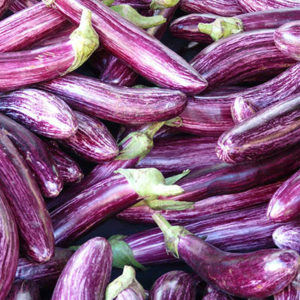 When markets and farm stands are flooded with gorgeous and firm eggplants, I love to make a healthier version of eggplant parmesan, inspired by my dear Italian friend, Rose Quiello. I make it light because it tastes better that way, with the triple-play added benefit of fewer calories, less fat, and less work.
Photo: Pixabay.com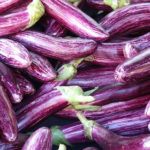 Let's do this conversationally. Begin by pre-heating the oven to 350 degrees. After buying two large firm, unblemished eggplants, peel them and slice them into rounds as thin as you can. No salting or draining necessary. Oil the bottom of a glass 9x12 baking dish. Put a light slick of your favorite homemade or store-bought pasta sauce, with or without meat. Cover the bottom of the dish with slightly overlapping eggplant slices. Drizzle on a small amount of sauce and spread it out with the back of the spoon on the slices. Sprinkle on a little cayenne, if you like it, and grated parmesan (freshly grated only!)

Repeat this layering process until you run out of eggplant or reach the top of the dish. The last layer is sauce and grated cheese. Bake it until the eggplant is soft when you test it with a knife, about 45-60 minutes in my oven. Let the dish sit for a half-hour before serving. It's even better the next day. I sometimes make an extra tray and freeze it.