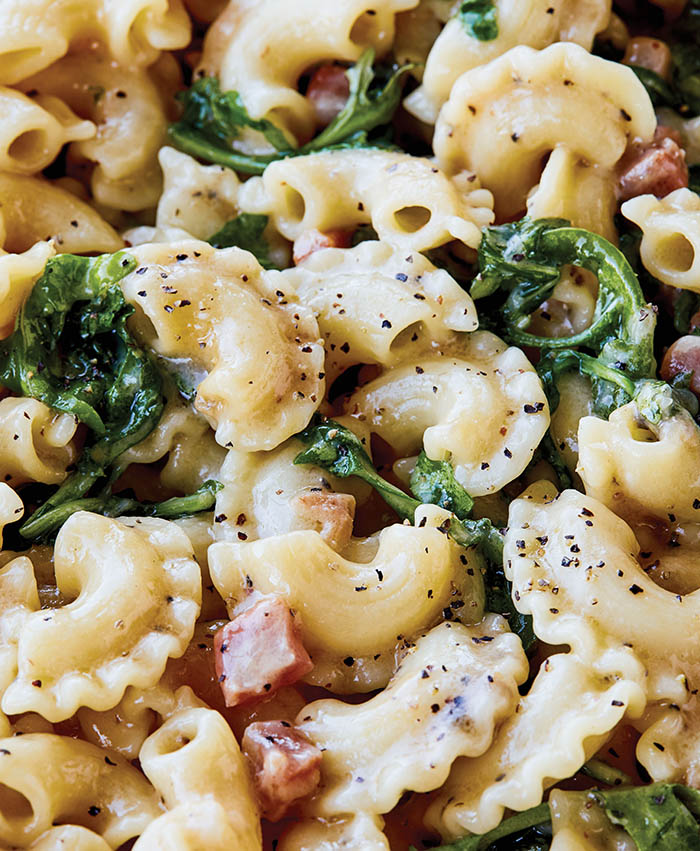 What makes this dish great is its simplicity. Traditional cacio e pepe doesn't include greens, but I find some arugula lightens up the dish. Feel free to swap the arugula for peas or asparagus spears or even artichoke hearts. It's an all-in-one meal, no salad needed! The starchy pasta cooking water is an important element of the recipe, so don't forget to reserve some before you drain the pasta; you can't make the sauce without it! I love how the gooey melted cheese mixes with the pepper and pancetta. This is my friend Shane's favorite dish and I make it for him often.
— Giada De Laurentiis
• ON-DEMAND: Listen to Faith's conversation with Giada during a special edition of The Faith Middleton Food Schmooze® recorded on location in Madison, Connecticut, thanks to R.J. Julia Booksellers. •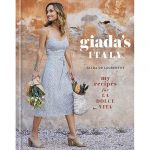 Excerpted from Giada's Italy: My Recipes for La Dolce Vita. Published by Clarkson Potter Publishing, an imprint of Crown Publishing Group, a division of Penguin Random House, LLC. © 2018 by GDL Foods Inc. Photo by Aubrie Pick.

Bring a large pot of salted water to a boil over high heat. Add the pasta and cook 2 minutes less than the package directions, about 8 minutes. Drain well, reserving 11⁄2 cups of the pasta cooking water.

Meanwhile, heat a large straight-sided skillet over medium heat. Add the olive oil and pancetta. Cook, stirring often with a wooden spoon, until the pancetta is crisp, about 10 minutes. Add the pepper and toast it, stirring often, for about a minute, or until fragrant. Add 1⁄2 cup of the reserved pasta water and scrape up any bits that are sticking to the bottom of the skillet.

Add the pasta and sprinkle with the Parmigiano-Reggiano. Add another 1⁄2 cup of the reserved pasta water and stir to coat all of the pasta in the cheese. Add the pecorino and butter, and stir to combine, creating a light, creamy cheese sauce. Add the arugula and cook until wilted. Add additional reserved pasta water as needed to maintain the light sauce consistency. Serve with more grated Parmigiano-Reggiano, if desired.