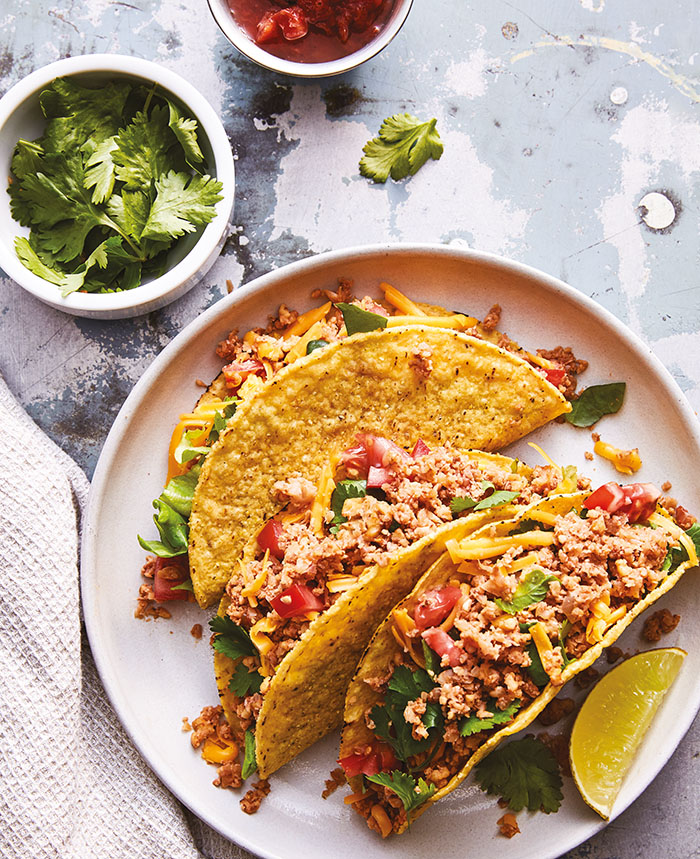 Your food processor does all the work in this easy recipe, where minced cauliflower and walnuts mimic ground beef. If you have a guest coming who is avoiding soy, gluten, or dairy, this will make her day.
— Robin Asbell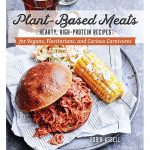 Reproduced from Plant-Based Meats by Robin Asbell, by permission of The Countryman Press. All rights reserved. Photo by David Paul Schmit.
Servings:
servings (1-3/4 cups, 6 ounces)
In a large skillet over medium heat, warm the oil.

Drop the cauliflower florets and onion quarters through the feed tube of a running food processor fitted with the "S" blade and process them to a fine mince.

Scrape the contents of the food processor bowl into the skillet and sauté, stirring constantly, for 5 minutes, or until the cauliflower is very soft and browned and the pan is dry.

Add the garlic, tomato paste, sugar, oregano, chipotle powder, and smoked salt to the skillet. Stir and cut in the ingredients until the mixture is well combined.

Place the walnuts in the bowl of the food processor and mince them into bits the size of cooked ground beef.

Stir the walnuts into the skillet and cook until the mixture smells like toasted walnuts. Remove from the heat.

Serve in the warmed tortillas or set aside to cool to room temperature and store in a sealed container in the refrigerator for up to 4 days.