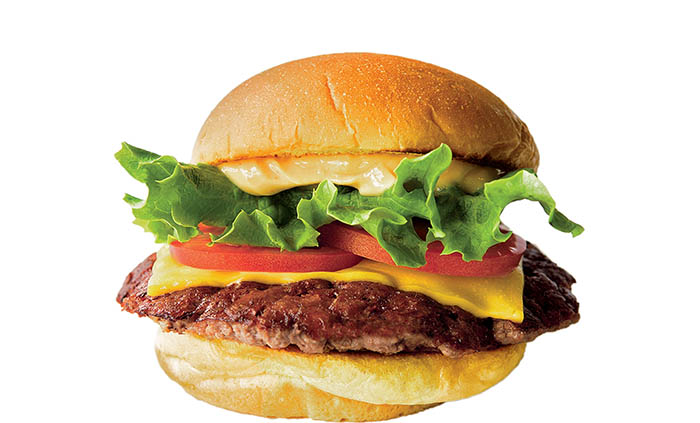 Okay, here's our sacred cow!
Most likely the reason you're flipping through the Shake Shack book—our version of the great American cheeseburger. Like all deceptively simple things, it took us years to get it right, but now you can master burger perfection in five minutes.
• ON-DEMAND: Listen to Faith's conversation with Shake Shack creator Danny Meyer about the Shake Shacks in our region. •
OUR SALT & PEPPER MIX
We mix 1/2 cup kosher salt with 1/2 teaspoon freshly ground pepper and use that mixture to season our burgers as they cook. You'll see we call for a pinch or two of the mixture in every recipe.
ShackSauce
MAKES ABOUT 1/2 CUP
Long ago we threw away the key to the secret recipe for ShackSauce; but we promise to get you really close with ingredients easily found in your kitchen.
1/2 cup Hellman's mayonnaise
1 tablespoon Dijon mustard
3/4 teaspoon Heinz ketchup
1/4 teaspoon kosher dill pickling brine
Pinch of cayenne pepper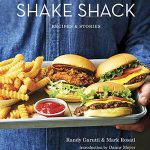 Reprinted from Shake Shack by Randy Garutti and Mark Rosati. Copyright © 2017 by Shake Shack Enterprises, LLC. Principal photographs copyright © 2017 by Christopher Hirsheimer. Published by Clarkson Potter/Publishers, an imprint of Penguin Random House, LLC.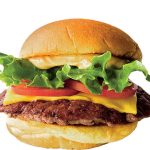 Heat a cast-iron griddle over medium-low heat until warm. Meanwhile, open the hamburger buns and brush the insides with the melted butter. A soft brush is helpful here. Place the buns buttered side down on the griddle and toast until golden brown, 2 to 3 minutes. Transfer buns to a plate. Spoon the sauce onto the top bun. Add a piece of the lettuce and two slices of tomato.

Increase the heat to medium and heat the griddle until hot, 2 to 3 minutes.

Evenly sprinkle a pinch of Our Salt & Pepper Mix on top of each puck of meat.

Place the pucks on the griddle, seasoned side down. Using a large, sturdy metal spatula, firmly smash each puck into a 1/3-inch-thick round patty. Pressing down on the spatula with another stiff spatula helps flatten the burger quickly. Evenly sprinkle another big pinch of Our Salt & Pepper Mix.

Cook the burgers, resisting the urge to move them, until the edges beneath are brown and crisp, and juices on the surface are bubbling hot, about 2-1/2 minutes. Slide one of the spatulas beneath the burger to release it from the griddle and scrape up the caramelized browned crust. Use the other spatula to steady the burger and keep it from sliding. Flip the burgers. Put the cheese on top and cook the burgers 1 minute longer for medium. Cook more or less depending on your preference.

Transfer the cheeseburgers to the prepared buns and enjoy.