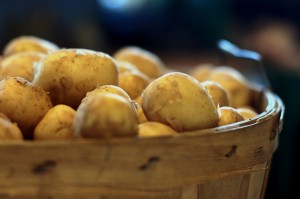 Everyone has a favorite family recipe when it comes to potato salad, and Lori Mack is among them. Here is her recipe for her Italian grandmother's dish, made fresh with tomatoes and oregano, no mayonnaise.

Boil peeled potatoes, cool and quarter.

In a bowl mix potatoes, tomatoes, oregano, white vinegar, olive oil, and salt.