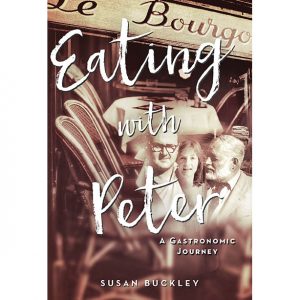 Caribbean sea urchins are best eaten while standing in the Caribbean. And we never made conch-anything at home. But being in the Caribbean always reminded Peter of Mary and Ernest and Cuba. This is Mary's recipe for the best raw fish ever.
— Susan Buckley
Excerpted from Eating with Peter by Susan Buckley. Published by Arcade Publishing. Copyright © 2018 by Susan Washburn Buckley.

Pour ¾ cup of freshly squeezed lime juice over the fish. (It is important that it be freshly squeezed; for some reason, this works better.) Add ¼ cup chopped coriander leaves. You may also add ½ cup sliced red onions and ¼ teaspoon chopped hot peppers or a dash of Tabasco. Mix thoroughly.

Marinate for at least one hour in the refrigerator. The seviche can be kept for up to 24 hours but is best eaten within a few hours after mixing it.