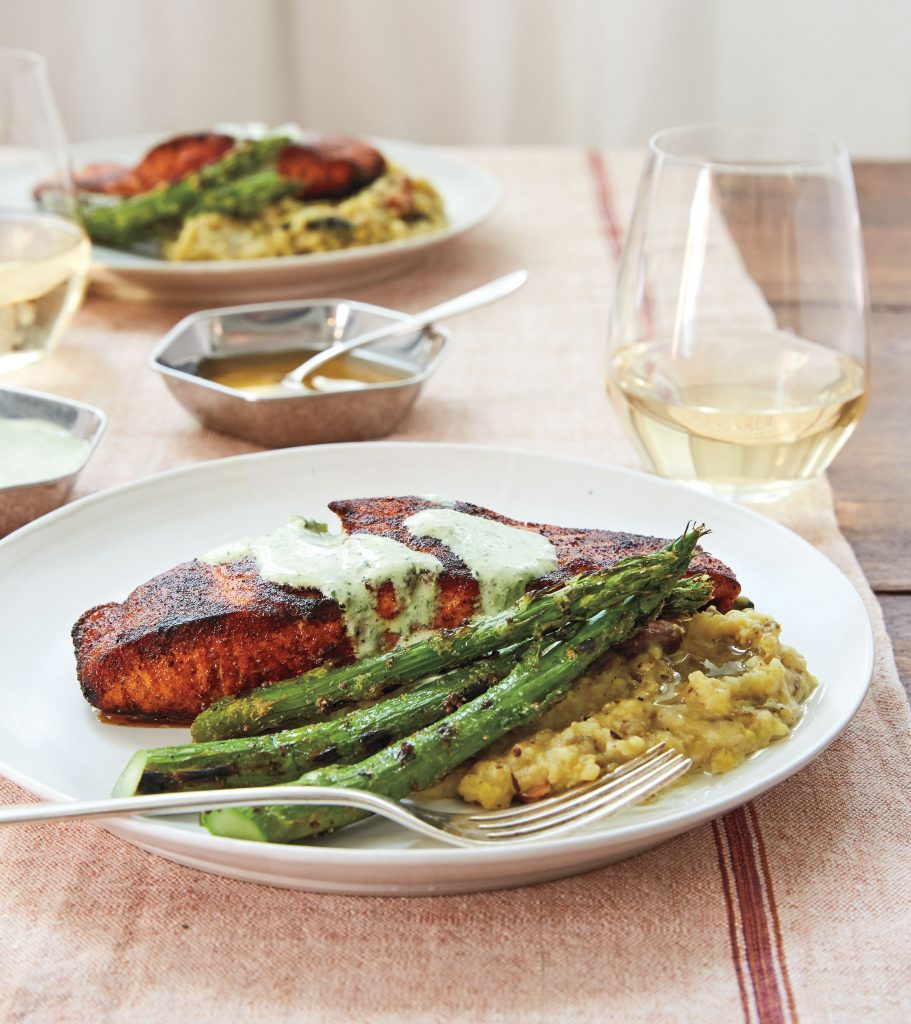 The British stole a lot of things from India—jewels, natural resources, and, of course, freedom. But one of the few good things to come from colonialism was the spread of Indian cuisine to Great Britain, where it continues to be a thriving art form, home to some of the best Indian restaurants in the world.
Aside from tepid chicken tikka masala (which, rumor has it, was invented in Glasgow by a chef who poured tomato soup over chicken curry), the Brits adapted other Indian dishes in their own, unique way. One such example is kedgeree, an Anglo interpretation of a popular Indian comfort food called khichdi. Kedgeree is made with flaked fish and rice, while khichdi is made with lentils and rice. For this meal, we're deconstructing kedgeree to showcase its flavorful Indian roots.
We begin with this elegant and tasty masala-crusted salmon. Cumin and coriander provide deeply earthy flavors, while paprika and red chilli powder combine to give heat and a beautiful brick color to the fillets. Drizzled with mint chutney, the buttery salmon flakes easily with a fork and melts in your mouth. The best thing about this recipe is that it's remarkably simple to make. Open up a bottle of wine, get a nice sear on the salmon, and dinner will be ready in half an hour.
— Sri Rao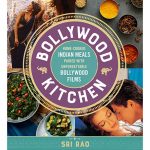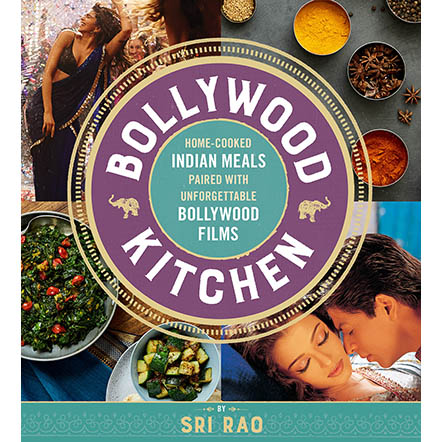 Excerpted from BOLLYWOOD KITCHEN © 2017 by Sri Rao. Used by permission of Houghton Mifflin Harcourt. Photo by Sidney Bensimon. All rights reserved.

Wash and pat dry the salmon fillets.

In a small bowl, mix together the paprika, cumin, coriander, brown sugar, red chilli powder, salt, turmeric, and lemon zest. Rub approximately ½ tablespoon of the spice blend onto each side of the salmon fillets.

Heat the oil in a large nonstick skillet over medium heat. Once the pan is hot, place the fillets in the pan and cook for 4 minutes on the first side. Flip the fillets and cook for an additional 3 to 4 minutes on the second side, or until the desired degree of doneness.

Plate the salmon and drizzle with pudina (mint) chutney.