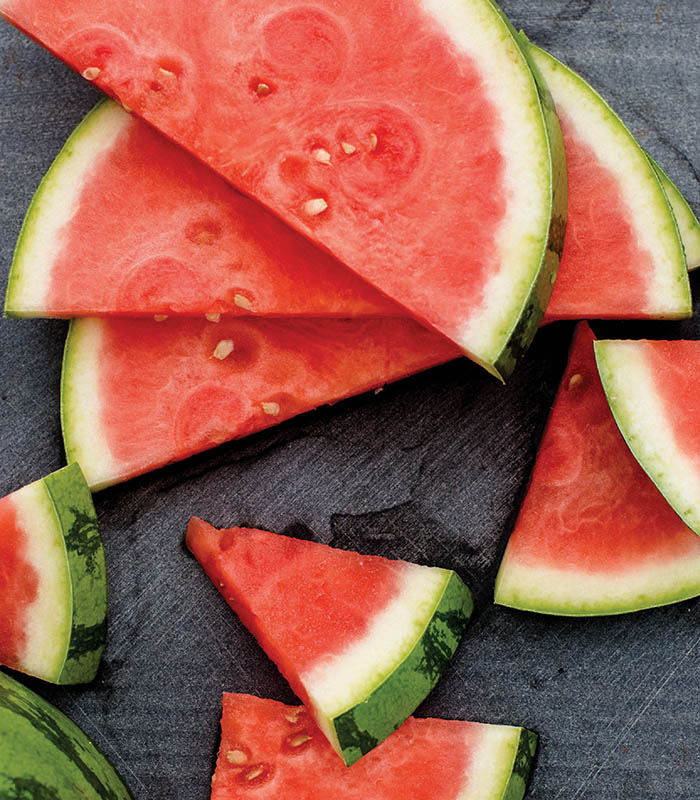 Everyone needs a pretty pink pitcher drink for serving at brunches and barbecues; this one from Nathan Shearer of Bar Swift in London will please both cocktail newbies and seasoned sippers. Watermelon adds a fresh fruity flavor, while rum contributes a touch of vanilla (and depending on which rum you pick, a little funky richness). Tonic water helps each sip conclude on a mouthwateringly crisp and just slightly bitter note. To make the watermelon juice, simply process chunks of seedless watermelon in a blender, then strain through a fine-mesh strainer—one medium melon will yield enough juice for the 12-drink batch.
SIMPLE SYRUP: IT'S SIMPLE
Many folks are intimidated by the idea of simple syrup. It's time to get over our fears: no one wants a grainy mouthful of sugar in their drink. Plus, making simple syrup is actually crazy easy, especially if you happen to have a resealable jar (such as a mason jar) around. For 1:1 simple syrup, add equal parts sugar and hot water, seal, and shake until dissolved. Let cool before using and store for up to several weeks in the fridge.
— Maggie Hoffman
•ON-DEMAND: Listen to Faith and Maggie talk about this recipe, as well as many other fun cocktail recipes from Maggie's book •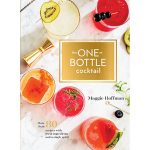 Excerpted from The One-Bottle Cocktail by Maggie Hoffman. Published by Ten Speed Press, an imprint of Crown Publishing Group, a division of Penguin Random House LLC. Copyright © 2018 by Margaret Jane Hoffman. Photographs copyright ©2018 by Kelly Puleio.

Combine rum, watermelon juice, lime juice, and simple syrup in a resealable container and stir well to mix. If not serving right away, cover and refrigerate for up to 2 hours.

Carefully pour tonic water into a 2-1/2-quart pitcher. Stir watermelon mix well, then add to the pitcher as well. Give it a brief, gentle stir and pour into ice-filled collins glasses. Garnish each glass with a cucumber wheel.