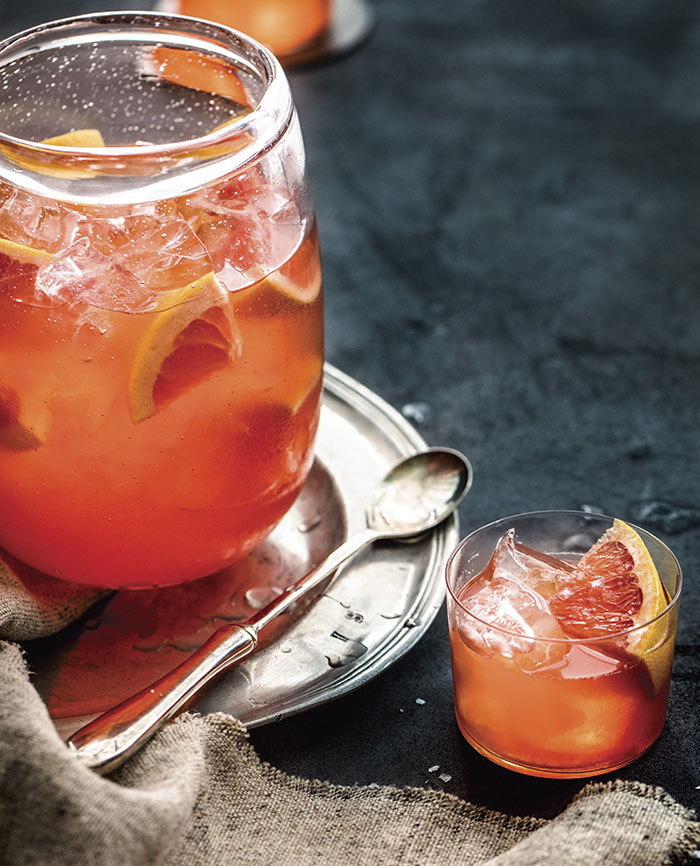 Sangria just calls out for experimentation, and there's no reason to feel tethered to a ho-hum mix of wine and fruit. In this fruity- but-bitter rendition, Dorothy Elizabeth of Straylight in New York brings out the juicy flavors of Sauvignon Blanc by adding fresh grapefruit juice and citrusy Aperol, bracing Campari, and rich Italian vermouth. Boxed or bottled apricot juice rounds out the drink. For a lighter version, I like to top off the mix with a splash of chilled seltzer.
—Maggie Hoffman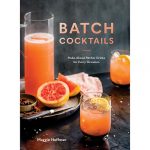 Reprinted with permission from Batch Cocktails: Make-Ahead Pitcher Drinks for Every Occasion by Maggie Hoffman, copyright © 2019. Published by Ten Speed Press, an imprint of Penguin Random House. Photography copyright: Kelly Puleio © 2019

Up to 8 hours before serving, make the batch. Pour Aperol, Campari, vermouth, and chilled wine into a 2-quart pitcher. If not serving immediately, seal well, covering with plastic wrap if needed, and refrigerate. Up to 2 hours before serving, stir chilled apricot juice into pitcher mix. Prepare and add grapefruit juice, then stir and reseal, returning pitcher to refrigerator if not serving immediately. To serve, add grapefruit and apricot slices, if desired, and stir well. Fill pitcher with ice and stir gently until outside of pitcher is cool. Serve immediately in ice-filled rocks glasses or wineglasses. Offer chilled seltzer to top off the drink, if desired.