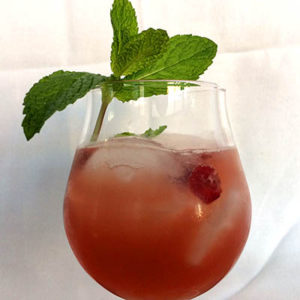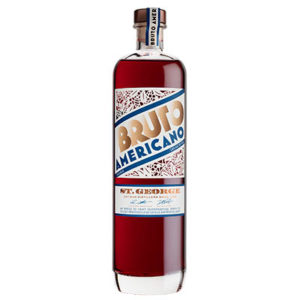 This fusion punch is a delicious winner, but the decorated ice block, using a loaf bread pan, makes this bowl of joy an eye-popping experience for guests. First, our chief cocktail guy, Anthony DeSerio, and I will tell you how to make the pretty ice block, followed by the punch recipe, featuring our new favorite Campari-style bitter liqueur, Bruto Americano, handcrafted in California. The larger block of ice chills the punch without melting fast and making it watery.
Here's how to make the ice block:
Slice clementines or lemons in thin slices, add blueberries or other fruits, fresh mint, pomegranate seeds, etc. Place them in the bottom of a loaf bread pan. Boil water, and when it's cool, pour it into the bread pan and fill 3/4s full. Boiling will make the ice super-clear. Freeze. When the punch is made, use hot water to release the ice block and set it in the punch, fruit-side up.
— Faith Middleton
On-Demand: Listen to Faith and the gang talk about more festive recipes for the holidays (including Alex Province's Christmas and Hanukkah Blood Orange Margaritas!) on The Faith Middleton Food Schmooze®.

Combine all the ingredients, except the sparkling wine, in a large punch bowl, and stir. Add the ice block.

As soon as guests arrive, add the bottle of dry sparkling wine, stir once or twice and serve. Or let guests help themselves.
To give the ice block an especially festive look, Anthony uses dried cranberries and mint to look like mistletoe.