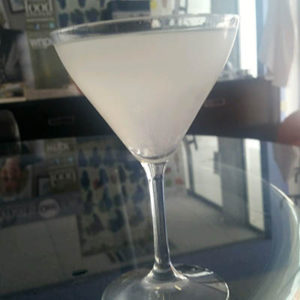 Faith called Chris Prosperi's Ginger Peach THE brunch cocktail of our Martini Competition Preview show.
Could you use a little more party? Listen to the Faith Middleton Food Schmooze® Martini Competition preview show and get your tickets to the party of the year.

Pour ingredients over ice into a shaker.

Stir to mix well and pour into a martini glass.

Garnish with fresh peach slices.