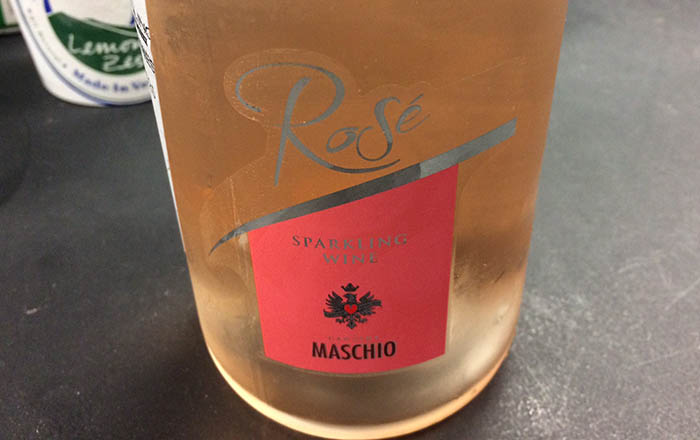 The Veneto region of Italy offers some terrific wines, often at a bargain. Thanks to Chris Prosperi, we tasted and liked a dry rosé sparkling wine produced in Italy and selling here for $12.99 a bottle. Cantine Maschio is full of bubbles and gives off floral notes as you breathe it in and sip. It made us all grin and say, "What ever happened to enjoying wine without all the analysis?"
We used this rosé in a lemony sorbet-wine cocktail Alex Province invented, inspired by his travels in Rioja Spain.
• ON-DEMAND: Listen to Faith and the gang describe this wine during The Faith Middleton Food Schmooze®. • 
Call ahead to your wine store and please tell them the distributor is Brescome. A good store will have it for you to pick up in 24 hours, if it's not on the shelf.
— Faith Middleton
Looking for more drink recommendations? View more of Faith's favorite wines.