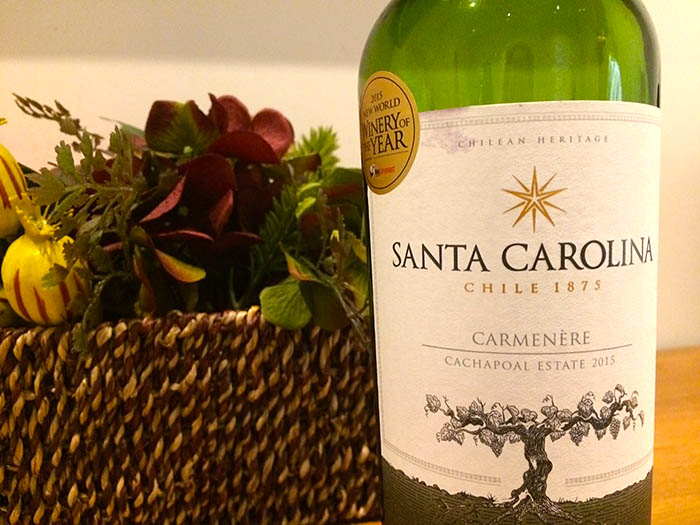 Carménère is a grape that we don't talk about much. . .but maybe we should. Santa Carolina, one of our favorite vineyards in Chile makes a rich Carménère red wine we loved. Carménère was once thought of exclusively as a blending grape (it's also one of the original six varietals from Bordeaux), but in this wine, it takes center stage. You'll find it at your wine store for about $10—an unbelievable bargain, if you ask us.
• ON-DEMAND: Listen to Faith and the gang describe this wine. •
Flavors you'll taste: dark red berries. It's rich, with a little grit to it, giving it intensity. You may pick up white pepper. One sip—and pairings immediately come to mind. This wine wants to be enjoyed with food; almost anything you make for Sunday dinner will work. Alex Province imagines it with beef bourguignon and crusty French bread, but you could have it with something simpler, or nothing at all. Have it with good conversation.
Call your wine store ahead to make sure it's on the shelf. Tell them the distributor is Brescome Barton, so they can easily look it up in their regional wine book. A good wine store will have it for you within 24-48 hours.