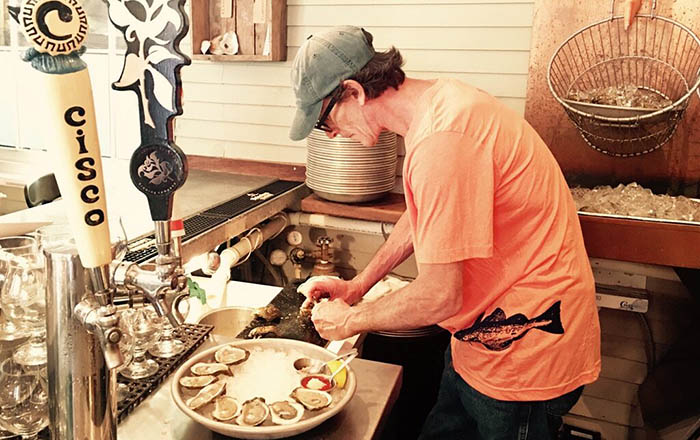 Even if you know how to shuck an oyster, you may still relegate that task to a pro. If you're lucky, you tuck yourself into bar seat seven or eight at Mystic's Oyster Club and watch chief shucker John Bertino do what he does best. For John, shucking oysters is an art. He estimates he's shucked around two million oysters in his career.
• ON-DEMAND: Listen to Faith and the gang discuss the tricks of the trade with John and learn about the best varieties of oysters to eat right now. •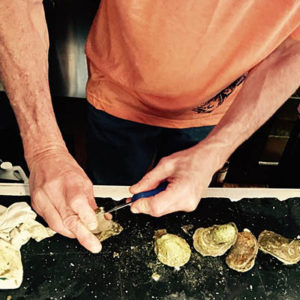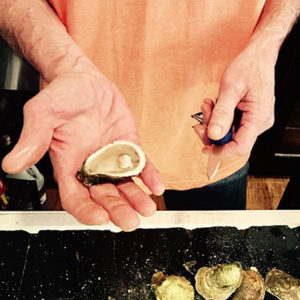 Oyster-shucking tip for the home cook: If you can't get your oyster open, pop it in the freezer for two minutes. The shell should open up enough that you can slip a knife into the opening and snip that mussel to loosen the oyster in its shell.
Photos: Courtesy of John Bertino. Follow John on Instagram: @shuckme12