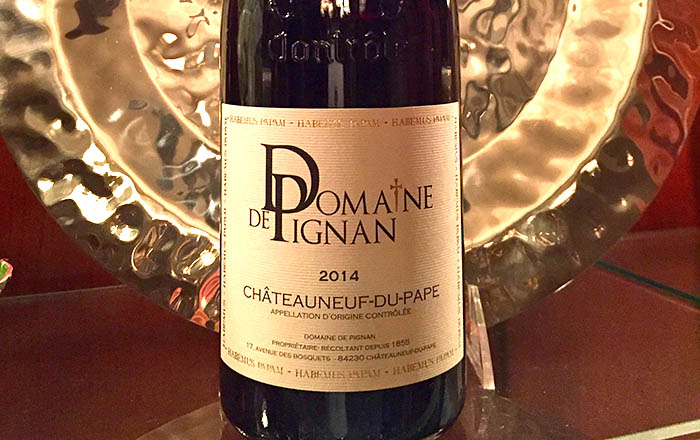 It's opulent…velvet in the mouth. I'm talking about a red Chateauneuf du Pape, submitted for review by our senior contributor, wine broker Alex Province. One gorgeous sip and I knew we had a winner. At $45 a bottle, it's the perfect gift wine, one of the best we've had on the show in some time. Present this proudly, and chip in with a few friends to try a bottle yourself to experience elegance in the glass. Soft tannins and fresh berries combine to beautifully enhance so many dishes.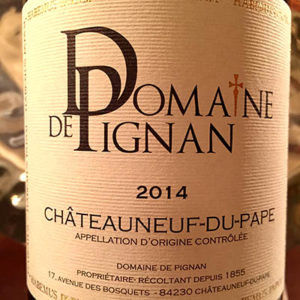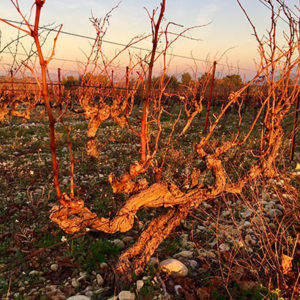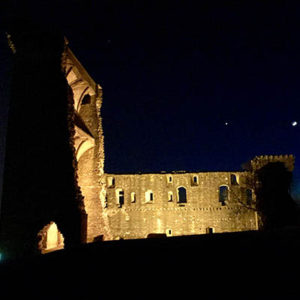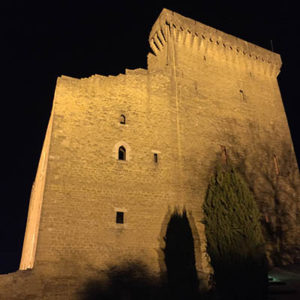 Don't worry about pronunciation. Call your wine store, spell the label, and be sure to tell them the distributor of this wine is Winebow. They should have it for you within 24 hours. Along with my other favorite, Museum Real Reserve of Spain ($20), you're in for superb tasting this holiday season.
Cheers,
Faith
WATCH: Want more holiday wine recommendations? Watch Faith, Alex, and Mark Raymond taste and describe three of their favorite wines (at $10, $20, and $25) for the holidays.
Photos by Alex Province; top right Rhone vineyard, bottom left and right castle at night – Chateauneuf du Pape.