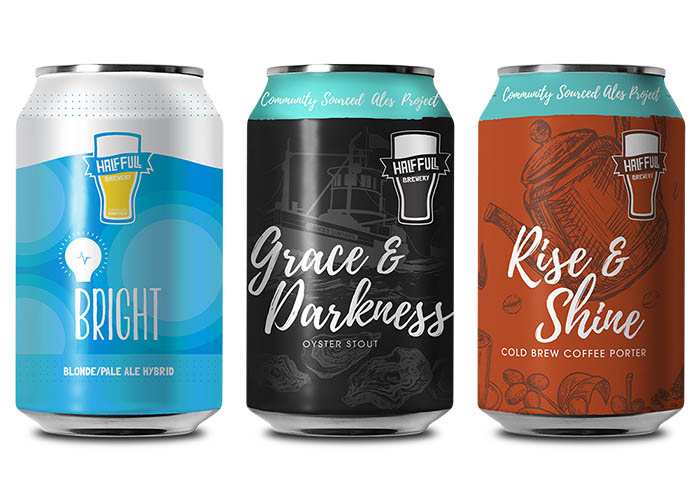 Here on The Faith Middleton Food Schmooze®, we love a good local beer with a great story. Conor Horrigan, Founder and "Chief Hoptimist" at Half Full Brewery in Stamford, CT, stopped by our studios to pop a few of beers and tell that story. His job title should tell you a little about Conor.
• ON-DEMAND: Listen to Faith and the gang talk to Conor about the beers you'll find at Half Full Brewery. •
We especially loved Half Full Brewery's Community Sourced Ales:
Grace & Darkness – an oyster stout made in collaboration with Copps Island Oysters in Norwalk, CT
Rise & Shine, a cold brew coffee porter made with Rise Nitro Cold Brew in in Stamford and NYC.
Bright is the brew that started it all. (Conor started brewing that one on his kitchen stove while dreaming about becoming a professional brewer). His bright idea for a brewery, combined with optimism as a core value made for a laid-back independent brewery where you can pick from a dozen beers on tap. And, you can find Half Full beers all over our region, including on the Long Island Ferry (Faith says that's how she knows a CT beer has made it big).
Images: Courtesy of Half Full Brewery