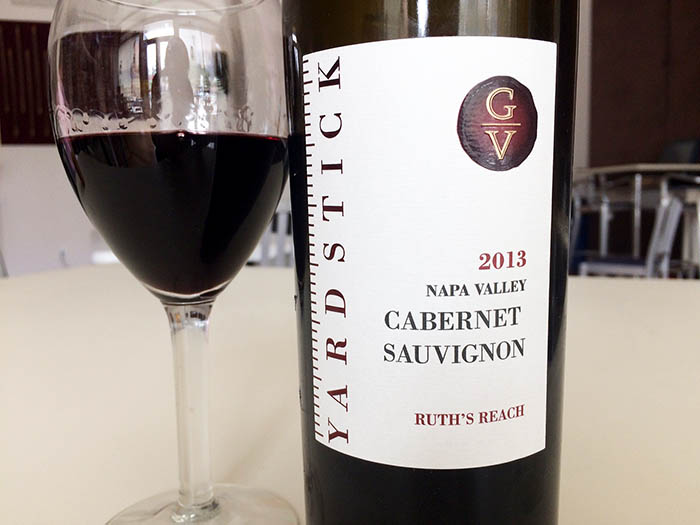 Throw a bottle of Yardstick Ruth's Reach Cabernet Sauvignon into the drinks bucket at the next cookout you're invited to. At $25, it's a slightly higher price point than we normally feature on the show for a summer wine, but the price is actually affordable for wines coming out of California's Napa Valley, and it makes a wonderful host gift.
• ON-DEMAND: Listen to Faith and the gang rave about this wine on The Faith Middleton Food Schmooze®. •
Chris Prosperi likes the wine's structure and Mark Raymond pointed out the flavor of rich dark berries, like blackberries and currant, especially. Faith tasted plum. You won't find sharp edges, here. The wine has a roundness, more impressive in our books because it's a young wine.
The vineyard is Goldschmidt and the distributor is Connecticut Distributors , Inc (CDI).