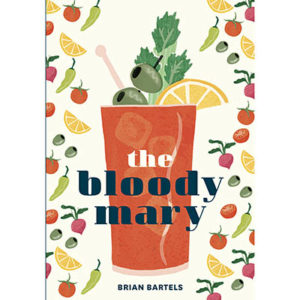 Brian Bartels is about to up your brunch game, folks. His new book, The Bloody Mary: The Lore and Legend of a Cocktail Classic, with Recipes for Brunch and Beyond is just about the most fun book on Bloody Marys that's ever come across our desks. Are there other books on Bloody Marys? We don't know, but you don't need another if you have his.
• ON-DEMAND: Listen to Faith and the  gang talk Bloody Marys with Brian. •
Brian joined the party and was SO game to talk Bloody Mary history with Faith and he shared recipes from the book that you'll want to make for your next brunch, book club, or for no reason at all. You don't need a reason to make a Bloody Mary. (We learned that it's Chris Prosperi's go-to cocktail, by the way, and that Alex Province prefers his at 35,000 feet. Alex's tip: If you're especially nice to your flight attendant, he or she may slip you an extra mini).
The Bloody Mary is fun, but written with authority, so you can trust these are drinks worth savoring.
Get a taste of the book:
The Barbecue Bloody Mary
The "Original" Classic Bloody Mary
The PB&J Bloody Mary (Seriously, wild. We love the idea of it)
— Robyn Doyon-Aitken
Senior Producer