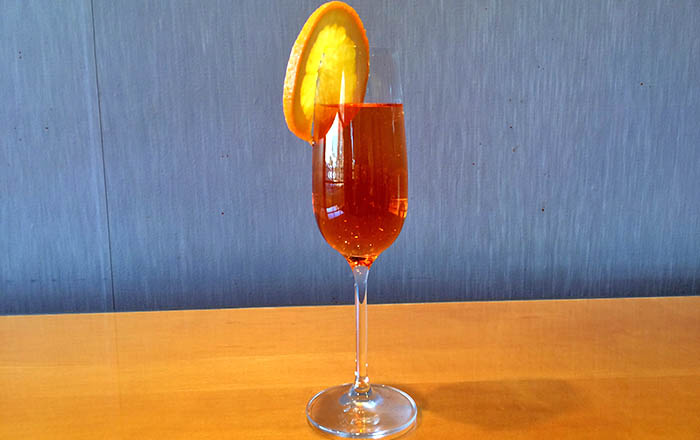 Alex Province knows his way around a bar cart. But for parties that go well into the night, he prefers making low-alcohol cocktails for friends, and his Aperol Spritz fits the bill. Aperol, Campari's slightly sweeter, more feminine cousin, is pleasantly bitter, wonderfully herbal, and makes a nuanced cocktail—and in this case, a nuanced sparkling cocktail.
• ON-DEMAND: Listen to Faith and the gang discuss more celebratory 3-ingredient cocktails and sparkling wine cocktails. •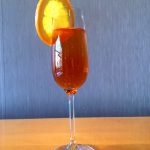 Fill a champagne flute halfway with prosecco or other sparkling wine. Add 1/2 ounce of Aperol and top off with seltzer.

Garnish with an orange slice.