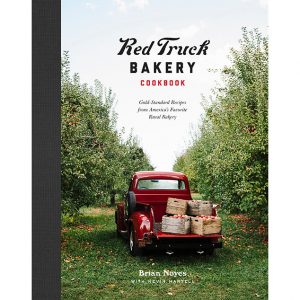 I tweaked a family recipe and named it after my aunt Darla from Bristol, Tennessee. I've given the Southern spread a touch of her beloved Smoky Mountains by adding smoked paprika. There's a touch of zing in there, too, courtesy of some quick-pickled onions.
You'll add this cheese  to the Red Truck Bakery's Barnyard Breakfast Pie.
— Brian Noyes
Excepted from Red Truck Bakery Cookbook, by Brian Noyes © 2018. Published by Clarkson Potter Publishers. Photos © 2018 by Andrew Thomas Lee.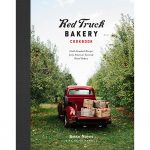 In a food processor, finely chop the roasted red peppers. Transfer to a fine-mesh strainer to drain off any liquid. Combine the cream cheese, pickled onions, pickling brine, cayenne, paprika, and red pepper flakes in the food processor (no need to wash the bowl first) and process until smooth.

In a large bowl, thoroughly combine the cream cheese mixture, roasted red peppers, Cheddar, pepper Jack, chives, and mayonnaise.

The pimento cheese will keep, tightly covered, in the refrigerator for up to 10 days.