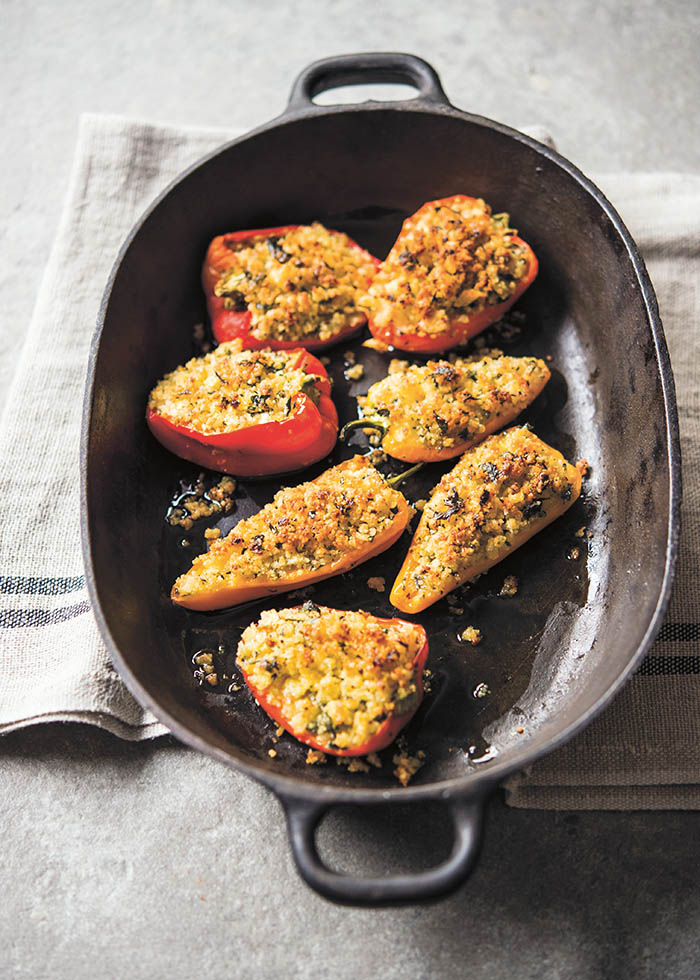 Sweet peppers seem destined for stuffing, given their shape and hollow interior. Cooks around the globe fill them with cheese, meat, or rice. Some versions are highly seasoned and complex, while others are dull and stodgy—I was raised on the latter, sad to say. But now there are all kinds of delightful sweet peppers available, in every color and size. I found some diminutive, colorful Gypsy peppers at the market one day and came up with this dish, which actually qualifies as dainty and delicate.
—David Tanis
• ON-DEMAND: Listen to Faith and the gang talk to David Tanis about this recipe, as well as others from David's book. •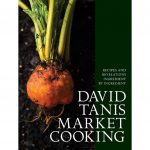 Excerpted from David Tanis Market Cooking by David Tanis (Artisan Books). Copyright © 2017. Photographs by Evan Sung

Heat the oven to 350 degrees. Cut the bread into 1-inch cubes and pulse in a food processor in batches to make coarse, soft crumbs. (It should yield about 3 cups.)

Toss the crumbs with the olive oil and spread on a baking sheet. Bake, stirring often, until the crumbs are crisp and barely browned, about 15 minutes.

Put the baked crumbs in a bowl and add the garlic, parsley, thyme, rosemary, and Parmesan.

Season with salt and black pepper and toss well. Set aside.

Cut the peppers lengthwise in half and remove the cores and seeds. Place skin side down in a shallow baking dish in one layer. Season lightly with salt. Fill each pepper half with about 3 tablespoons crumbled feta and press in the cheese with your fingers. With a spoon, divide the seasoned crumbs evenly among the pepper halves.

Bake for about 30 minutes, until the crumbs are golden and the cheese is softened. Serve warm from the baking dish.