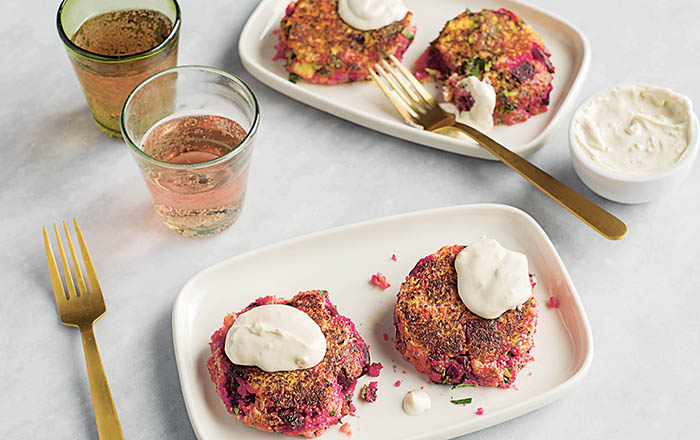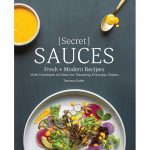 Top these beautiful cakes with Vanessa Seder's Faux Aioli.
• ON-DEMAND: Listen to our conversation with Vanessa Seder, and get her tips for making modern sauces for everyday cooking on The Faith Middleton Food Schmooze®. •
Recipe excerpted from Secret Sauces by Vanessa Seder, published by Kyle Books. Photography by Stacey Cramp.

Follow package instructions to make plain coarse grain polenta (you'll need 3-1/2 cups cooked). Let the polenta cool to room temperature, then transfer to a large bowl. Add the beets, parsley, cumin, coriander, lemon juice, honey, egg, salt, and black pepper. Stir to combine and then form into 8 round cakes approximately 3 inches in diameter.

Heat 2 tablespoons olive oil in a large cast-iron skillet over medium-high heat. Add half of the cakes and cook until golden brown, about 4 minutes per side. Repeat with the remaining cakes and more oil if needed. Transfer the cakes to a plate and dollop with the faux aioli.