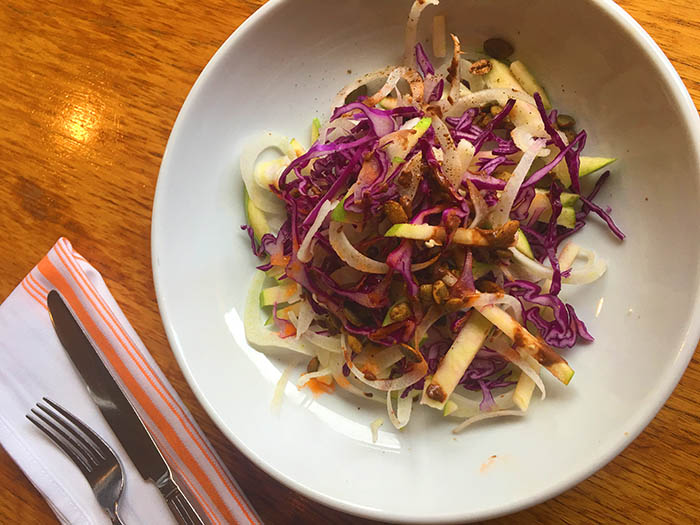 Recipe courtesy of Carole Peck, Good News Restaurant & Bar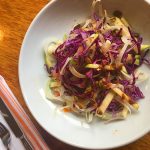 Make the vinaigrette (and set aside until ready to use)
Heat the 1/4 cup of oil in a skillet then add the pumpkin seeds tossed in cumin, cayenne and salt.

Toast to plump and coat the seeds then remove from heat and transfer to a plate to cool.

When cool, place in a food processor and run the machine to grind the seeds to a coarse paste.

With the motor running, add in the honey, then the vinegar.

Slowly add the cup of oil and some cold water to thin if necessary.

Taste and adjust seasoning.
On a mandoline, julienne the apples and fennel. Place in a bowl; toss in lemon juice.

Finely slice the cabbage and add to the apples and fennel.

Cut the endive into pieces. Mix with the other ingredients and toss in pumpkin seed vinaigrette.