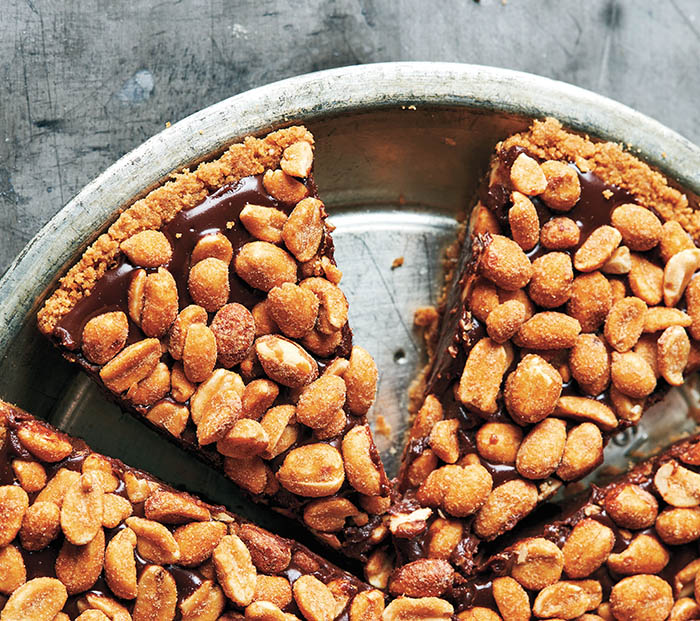 Honey-roasted peanuts are one of my secret addictions. They're just salty-sweet enough and have an irresistible crunch. I've started using them in everything from salads to chocolate desserts. Consider this pie. I mean, how could you not notice my obsession when you see 2 cups of peanuts piled on top of a chocolate ganache? The graham cracker crust comes together in about 15 minutes, but if you're pressed for time, you don't even need to bake it. Or if you're really feeling lazy, you could even make this pie with a store-bought crust.
—Justin Chapple
• ON-DEMAND: Listen to Faith and Justin describe how easily this pie comes together. •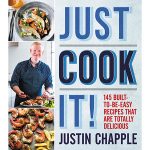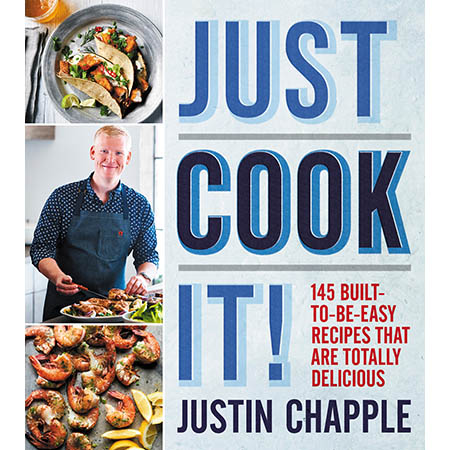 Excerpted from JUST COOK IT © 2018 by Justin Chapple. Photography © 2018 David Malosh. Reproduced by permission of Houghton Mifflin Harcourt. All rights reserved.

Preheat the oven to 350°F.

In a medium bowl, using a fork, mix the graham cracker crumbs, butter, brown sugar, and 1/4 teaspoon salt until evenly moistened. Press the mixture into the bottom and up the side of a 9-inch glass or metal pie plate. Bake the crust for 10 minutes, until lightly browned. Transfer to a wire rack and let cool completely, about 45 minutes.

In a medium saucepan, bring the heavy cream just to a simmer over medium-high heat. Remove from the heat and add the chocolate chips and a pinch of salt. Let stand for 1 minute, then whisk until the ganache is smooth.

Scrape the chocolate ganache into the cooled piecrust and scatter the peanuts evenly on top, gently pressing them into the chocolate. Refrigerate until well chilled, about 1 hour. Cut into wedges and serve.
DO IT AHEAD The pie can be covered with plastic wrap and refrigerated for up to 5 days. If it's been in the refrigerator for a while, let it stand at room temperature for 15 to 20 minutes before slicing.