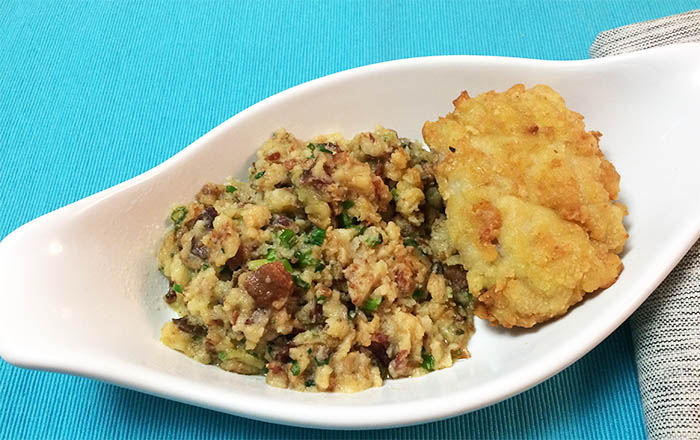 Chef Chris Prosperi knows his way around a potato. His latest recipe is a "mash up" of a loaded baked potato and smashed potatoes. You can take them as far as you'd like. Smash a little for lumpy potatoes or keep at it, cooking and scrapping, for a smoother, creamier mash.
ON-DEMAND: Listen to Faith and the gang rave about these potatoes on The Faith Middleton Food Schmooze®

Place potatoes in a large pot with cold water to cover. Place on a burner set to high and bring to a simmer. Reduce heat and simmer until fully cooked. Drain and let sit.

In a large skillet over medium high heat, add the bacon and cool until crisp. Then add the potatoes and the oil and mash the potatoes with a large spoon. Cook, scrapping the brown bits off the bottom of the pan and incorporate. Add the shredded cheese and scallions and mix well. Transfer to serving bowl and serve.