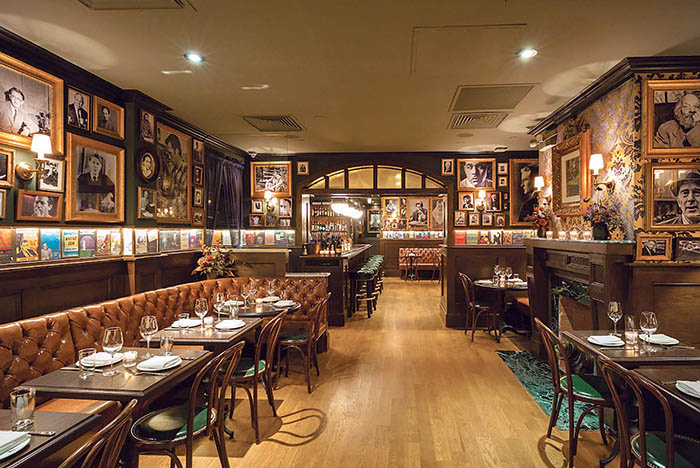 Chumley's mixologist looked to cocktail history and added a dash of whimsy when naming her drinks. Think old times and bootlegging meets Mad Men. When the characters played by Charlie Chaplin would get tipsy in his films, high jinks usually ensued. In his 1917 film, The Adventurer, Chaplin makes himself a strong cocktail: he sprays soda water into a bottle of whiskey and drinks it, only to spill it later. In the party scenes, after stealing a party guest's cocktail, he pours all the leftover cocktails into one glass for his own consumption.
—Delia Cabe
Recipe courtesy of Chumley's
• ON-DEMAND: Listen to Faith and author Delia Cabe talk about this cocktail, as well as other cocktails inspired by literature and literary luminaries from Delia's book, Storied Bars of New York. •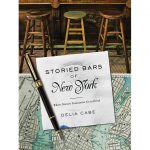 Excerpted from Storied Bars of New York: Where Literary Luminaries Go to Drink. Published by The Countryman Press, a division of W. W. Norton & Company. Copyright © 2017 by Delia Cabe. Photo © Jessica Rosen, Courtesy of Chumley's.

Stir Scotch, Fernet, and syrup in a mixing glass. Strain into rocks glass over chocolate ice cube. Squeeze orange peel over drink to extract oils. Garnish with orange peel.
To make chocolate-infused ice: Simmer a quart of water with a 1/4 cup of cocoa nibs for 5 minutes. Let cool. Add a drop of orange blossom water, 2 drops of coffee extract, and 2 drops of almond extract. Freeze using 2-inch by 2-inch large ice cube molds.