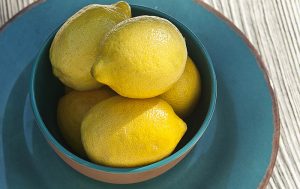 We've all had lemon chicken soup with rice or noodles, but quinoa somehow makes any dish heartier and more substantial. Faith always has cooked quinoa on hand to throw in salads, soups, or even to use as her morning "oatmeal." Because it's so dense and filling, it's an excellent way to make this soup a meal.
If you use a store-bought broth, feel fee to cut it with water: half broth/half water. Chris uses this 50/50 rule whenever he uses a store-bought broth in his soups at home.
• ON-DEMAND: Listen to Faith describe how her Greek Lemon Chicken Soup recipe comes together. •
Photo: Liz West/Flickr, cretaive commons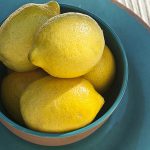 Cook quinoa to yield 2 cups. Set aside.

In a soup pot on the stovetop, sauté chopped broccoli in olive oil for about 10 minutes or until tender. Add the chicken broth and quinoa to the pot, bring to a boil on high, then reduce to medium and stir occasionally for about 5 minutes.

In a medium bowl, whisk together the eggs and lemon juice until it looks frothy. Whisking constantly, add one cup of the simmering chicken broth to the bowl of eggs and lemon. Whisk continuously. Now return the frothy contents of the bowl to the main pot. (This technique keeps the eggs from cooking.) If you'd like to add shredded chicken or cooked shrimp, toss it in here. Continue to simmer, stirring, for 2 or 3 minutes. Season with salt and pepper to taste and serve in bowls alongside a baguette and or a salad.