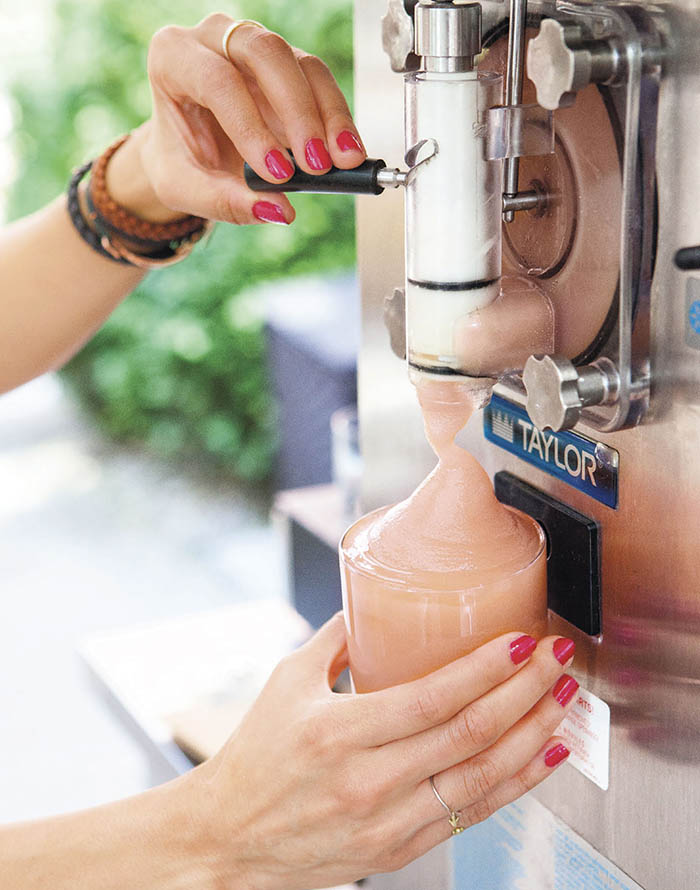 The insistence that rosé wine should be consumed only during the warmest parts of the year is a very provincial mode of thinking. But when it comes to one of the more ubiquitous portmanteaus in cocktails— frosé, aka frozen rosé—summertime is the right time to break out the blender. The frosé trend shows no signs of slowing now; in fact, it's growing, giving birth to a whole range of frosé iterations. Ours gives a nod to our friends at Extra Fancy in Brooklyn, whose version is routinely crowned with Campari.
— the editors of PUNCH
Glass: ROCKS
Garnish: LEMON WHEEL
ON-DEMAND: Listen to Faith talk to Drew Lazor about the universal love for frosé.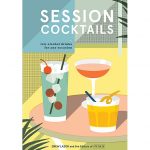 Excerpted from Session Cocktails: Low-Alcohol Drinks for Any Occasion by Drew Lazor and the Editors of PUNCH. Copyright ©2018 by Ten Speed Press, a division of Penguin Random House LLC. Photos copyright ©2018 Lizzie Monro.

Put the wine, Giffard Pamplemousse, lemon juice, and ice in a blender and process until smooth. Pour into a rocks glass, float the Campari on top, and garnish with the lemon wheel.