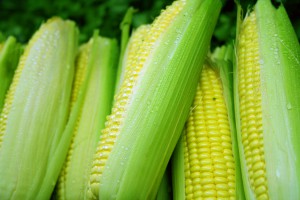 Corn and Parmesan cheese are a perfect marriage.  This recipe from Giada De Laurentiis is great if you're looking for something a little different for your corn on the cob. We found it on FoodNetwork.com.

Heat the oil in a heavy small skillet over medium heat. Add the garlic and saute until tender and fragrant, about 1 minute. Remove the skillet from the heat and cool. Set aside 2 tablespoons of the Parmesan cheese and stir the rest into the garlic mixture, along with the parsley and salt.

Cook the corn in a large saucepan of boiling salted water until crisp-tender, about 5 minutes. Using tongs, transfer the corn to a platter. Brush the cheese mixture over the hot corn and serve. Sprinkle the remaining 2 tablespoons of cheese on top of the corn.