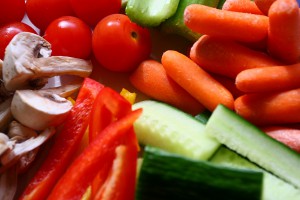 From Faith : At 4 p.m. I'm starving, and at 9 p.m. I'm on the prowl, meaning I can get into enormous calorie trouble. That's why I've begun making up a bowl of tasty yogurt and spice dip for cooked or raw vegetables. I'm not one to eat in a dutiful way, but when it's delicious and calorie-friendly, why not?
(The dip recipe is originally from Cooking Light magazine)

Place all the ingredients in a food processor or blender, and process until smooth.