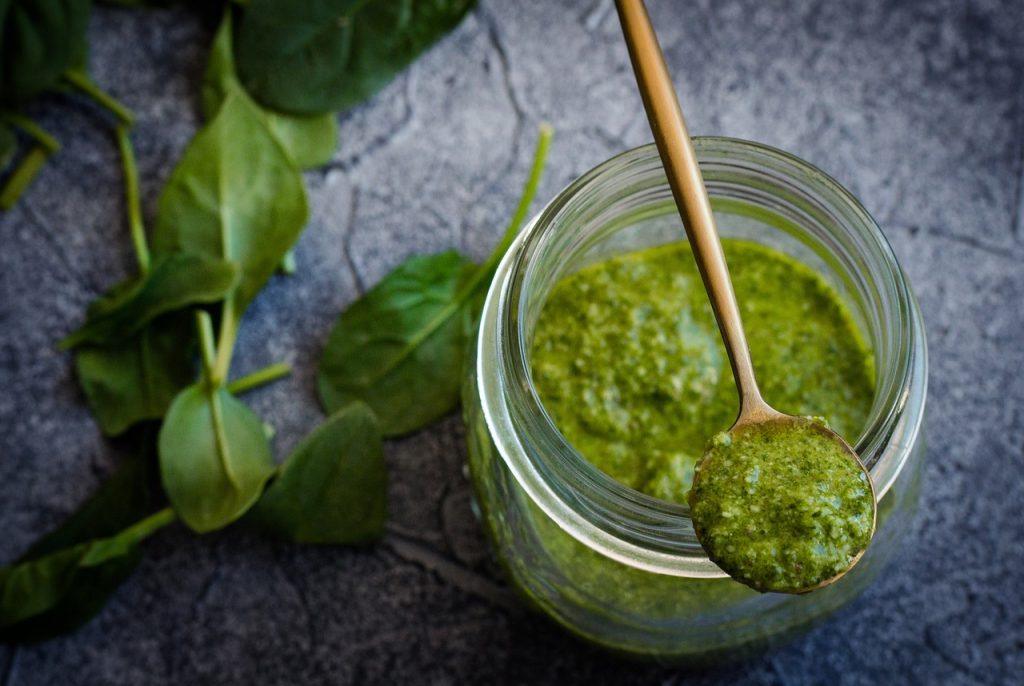 The way to avoid the back-to-school blues is to plan holiday meals and get togethers around food that stretch from now through October. That way, there's always something delicious to look forward to before you plan Thanksgiving!
I'm not ready to give up the ghost on potato salad or pesto, so this year I'm combining the two to create a pesto-laced potato salad with meaty grilled chicken, toasted pine nuts, and raisins. You can really take the day off and use store-bought rotisserie chicken and pre-made pesto from the refrigerator section of the market, or make everything from scratch. Feel free to bake or grill the chicken. If you grill it, mix up the potato salad and pesto mixture and either add the chicken pieces cubed when you toss the potatoes and pesto, or serve them separately.
—Faith Middleton

Place the potatoes and 1 tablespoon of the salt in a large pot. Add enough cold water to cover by 2 inches. Bring to a boil, reduce heat to a simmer, and cook until tender, about 20 minutes. Drain and set aside until cool enough to handle.

Grill the chicken or bake it. To bake, heat oven to 400° F. Rinse all the chicken and pat it dry with paper towels, then place it in a baking dish lined with foil. Whisk together the mayonnaise and 2 tablespoons of the pesto in a small bowl. Spread the mixture evenly over the top of each chicken breast. Bake until the chicken is cooked through, about 10 minutes. Meanwhile, peel and cut the potatoes into large chunks. Toss them with the pepper and the remaining pesto and salt. Sprinkle the chicken with the pine nuts and raisins and serve with the potatoes.
Tip: Toast the pine nuts, place them in a dry skillet over medium heat for about 3 minutes, or on a baking sheet in a 350° F oven for about 7 minutes, stirring once.