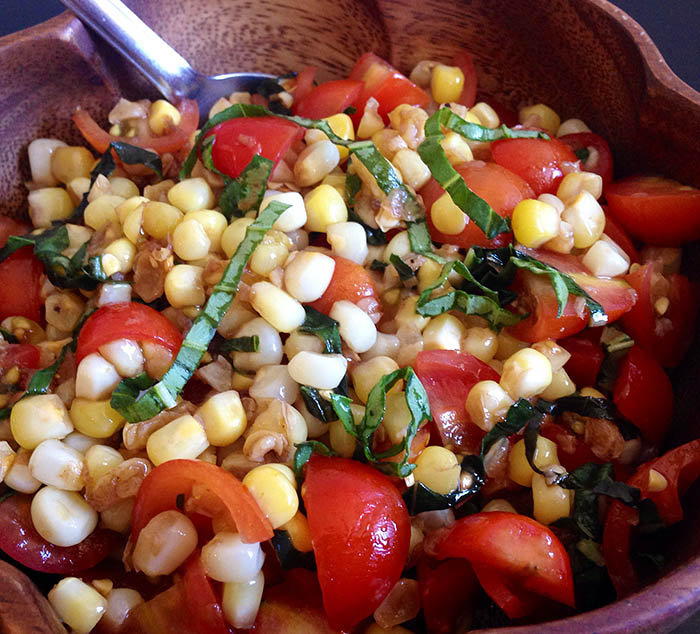 It's really Mark Raymond's sister Meredith's recipe, but she was generous enough to share it with Mark after it drew raves at a family picnic. Mark and Meredith adapted a simple chilled corn salad recipe  to include smoked paprika, a nod toward Mark's love of all things Spanish and Argentinian. It's easy to make it your own. Use more or less feta, onion, or basil. Go heavy on the cherry tomatoes. Add sliced avocado, if you like. Whatever strikes your fancy. The recipe is also easy enough to double or even triple for your own family gathering.
Photo: Joy/Flickr, creative commons

Toss all ingredients together in a large bowl. Season with salt and pepper and serve.